The World Championships 2017 in Helsinki was a success!
All our skaters delivered such brilliant performances that left the public breathless!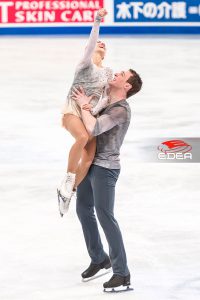 The first medals to be awarded were the Pairs'. Many pairs performed quadruple jumps thrown and quadruple twists, with great results. The triple axel thrown also was performed by several pairs but among them, only Aljona Savchenko and Bruno Massot got to the podium and won the Silver Medal!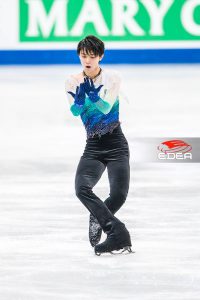 5th after the short program, Yuzuru Hanyu fought and delivered an amazing long program!!! The crowd was astonished and cheered from the first till the last musical note. He set a new World Record in the free program and won his second World title.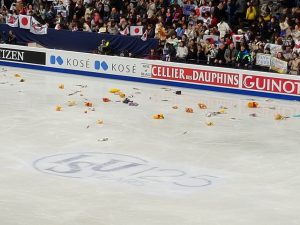 Lots of Japanese fans (among the others) witnessed this incredible performance and thrown hundreds of Winnie Pooh on the ice!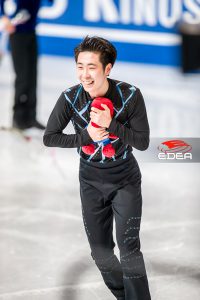 Following Hanyu, came on the ice the World Bronze Medalist 2016, Chinese Boyang Jin. The good shape he showed during the short progam has been confirmed in the long program.
He placed 3rd and got the Bronze Medal.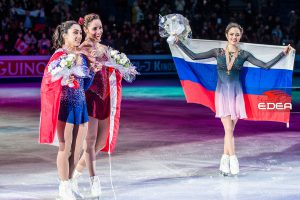 Ladies competition was so fascinating! Evgenia Medvedeva is the strongest one, both on the technical side and on the components. She set a new World record in Ladies category with a Total Score of 233.41 pt. later in April, she re-set it during World Team Trophy 2017.
Canada has been on the other 2 places of the podium, Kaetlyn Osmond placed 2nd and Gabrielle Daleman placed 3rd .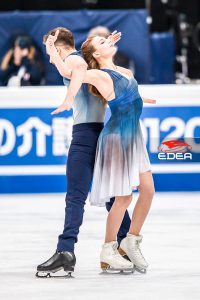 Gabriella Papadakis and Guillaume Cizeron won the Free Dance but finished 2nd in the Dance competition. They delivered two amazing programs!
Those were only the World Medalists skating in Edea boots but, do you know how many skaters are skating in Edea?
Have a look on the results below, is impressive, isn't it? 🙂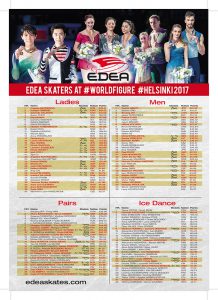 A BIG THANK YOU from the all #edeafamily to all the skaters and to those that brought Edea on the Top of the World!
PHOTOGALLERY