European Roller Championships 2017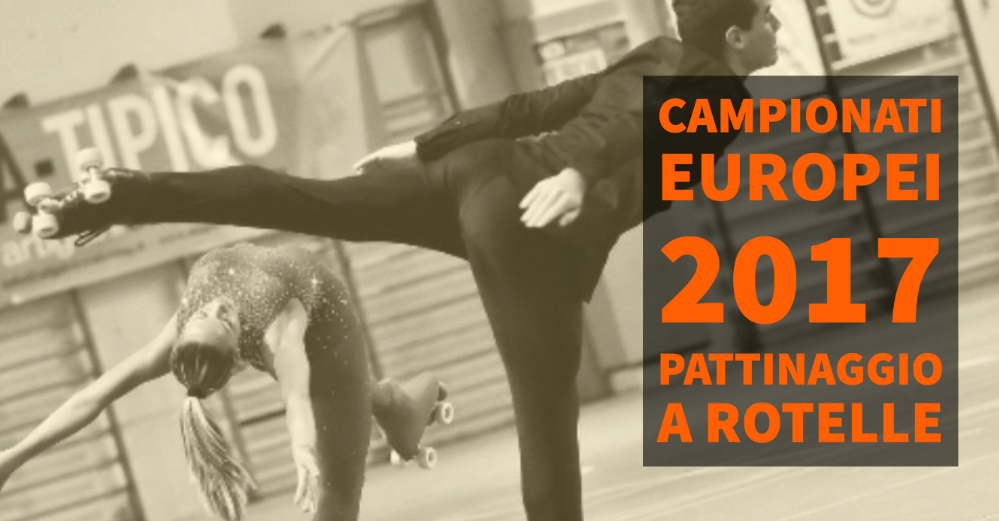 From 28th July to 6th August in Roana (Italy) took place the European Artistic Roller Skating Championships Cadet, Youth, Junior and Senior 2017.
Great performances for all the skaters competing at Pala Robaan, but let's have a look at the names of Edea Skaters landed on podiums!
Thank you all for another fantastic championship! See you in Nanjing!
#edeaskates #edeafamily
Follow us on Facebook and Instagram for pictures and videos!
Cadet Pairs
1 Micol Mills/Tommaso Stanzani
2 Angelica Bertoldi/Claudio Casini
3 Alessia Montini/Alex Bonera
Cadet Ladies Compulsory Figures
1 Alessia Donadelli
Cadet Men
2 Tommaso Stanzani
3 Edoardo Parasi
Cadet Ladies
1 Rebecca Vizzoni
2 Giada Luppi
Youth Pairs
1 Gioia Fiori/Francesco Mascia
2 Agnese Mori/Giuseppe Fusco
Youth Ladies Compulsory Figures
3 Desirée Cocchi
Youth Men Compulsory figures
2 Davide Arminchiardi
3 Matteo Penasso
Youth Men
1 Lorenzo Neri
2 Pau Garcia Domec
Youth Ladies
1 Elena Maria Termine
2 Corinne Soro Yene
3 Viola Pieroni
Junior Ladies Solo Dance
1 Asia Bordon
Junior Ladies Compulsory Figures
1 Elena Donadelli
Junior Men Compulsory Figures
2 Alessio Gangi
3 Federico Trento
Junior Men Solo Dance
3 Mattia Sforna
Junior Ladies Solo Dance
2 Asia Bordon
Junior Pairs
1 Gaia Colucci/Aldo Rrapushi
2 Arianna Ferrentino/Alessandro Liberatore
Junior Men
1 Eloi Canals Pascual
2 Federico Trento
Junior Ladies
2 Cecilia Marocchi
Senior Ladies Compulsory Figures
1 Nicolini Benedetta
Senior Men Compulsory Figures
1 Marco Santucci
3 Emanuele Marelli
Senior Ladies
1 Monica Gimeno Coma
2 Michela Cima
Senior Couples Dance
1 Anna Remondini/Daniel Morandin
3 Ana Walgode/Pedro Walgode