European Championships 2018 – Moscow
Megasport Arena in Moscow hosted the European Championships 2018.
4 days of competitions, 167 skaters (66 are #edeafamily skaters!) and 12 medals.
Our skaters performed brilliant programs and won 2 Gold, 2 Silver and 1 Bronze Medals!
Huge congratulations on the great results and good luck in the next competitions!!!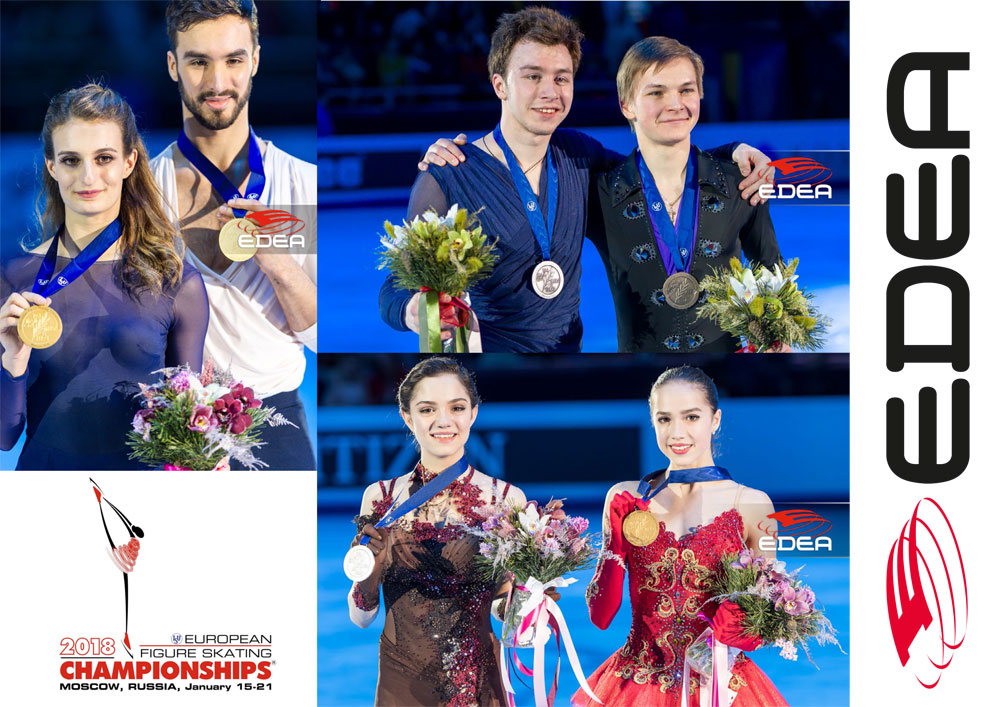 LADIES
1 Alina Zagitova
2 Evgenia Medvedeva
MEN
2 Dmitri Aliev
3 Mikhail Kolyada
ICE DANCE
1 Gabriella Papadakis
Check out our photogallery for more action shots!