Showgirl – Edea tan boot
The Edea ShowGirl Boot is a new take on the traditional Flamenco Ice. It has been especially designed by Skates U.S., our official distributor in USA for the rigors of show skating.
Check out Skates U.S. website https://skatesus.com/product/showgirl/ to order it or contact your dealer if you are in U.S.A. .
Some of the core features are: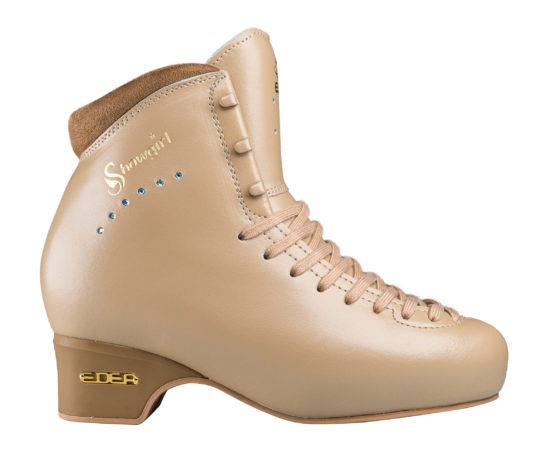 The strength of a Concerto (and also Flamenco Ice) for the ladies doing also jumps in shows.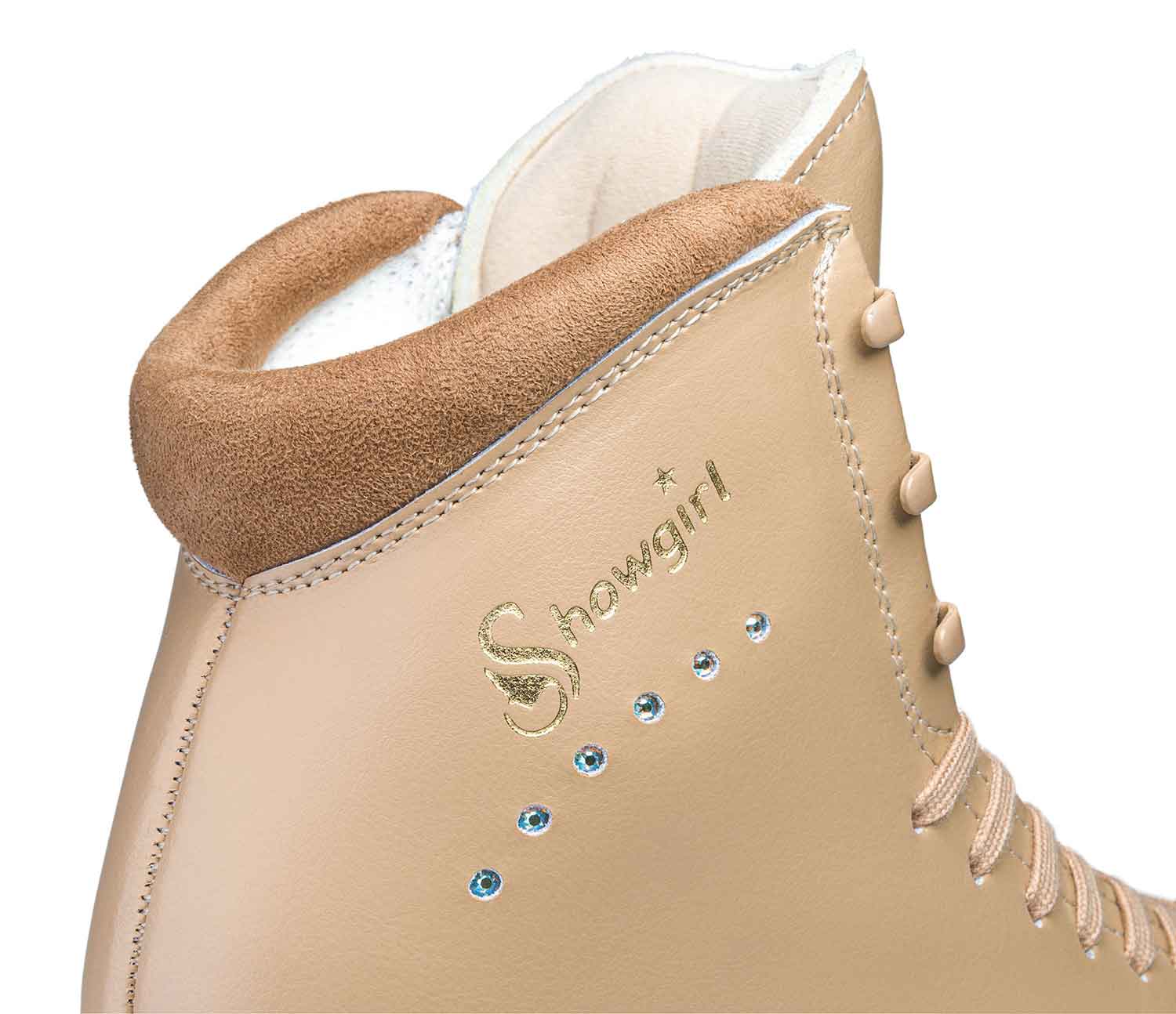 Low-cut back with a tan cuff that is just a couple of millimeters taller than the standard Flamenco Ice for that extra strength and support for jumping, while allowing wonderful toe point and being incredibly comfortable.
The memory foam padding will remember your foot, provide support and especially deliver comfort.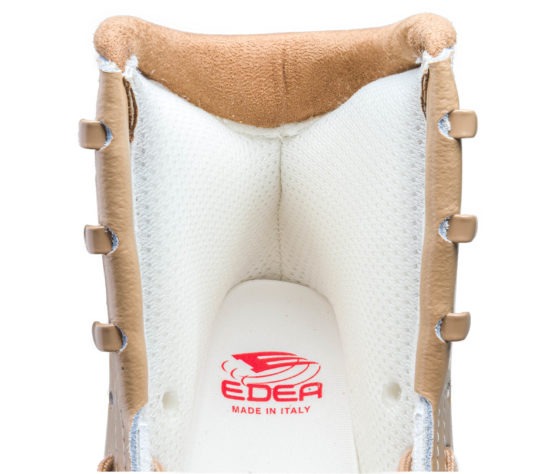 The lining of the Showgirl boot is the anti-bacterial and anti-microbial lining like the Ice Fly and Piano for quick drying.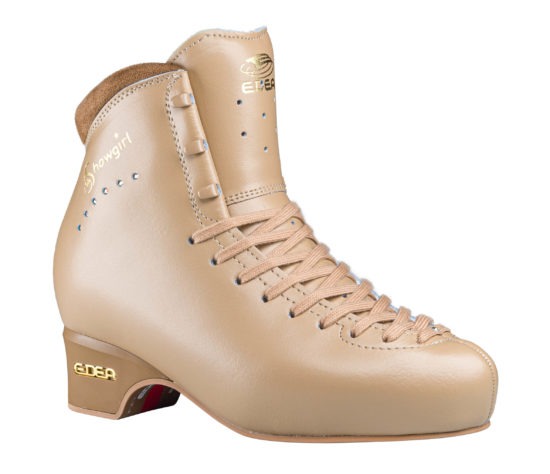 The tongue is like the Concerto in strength, padding, and feeling.
As any other Edea model, also Showgirl feature the lightness and comfort as well as having a thrmoformable structure for support and strength.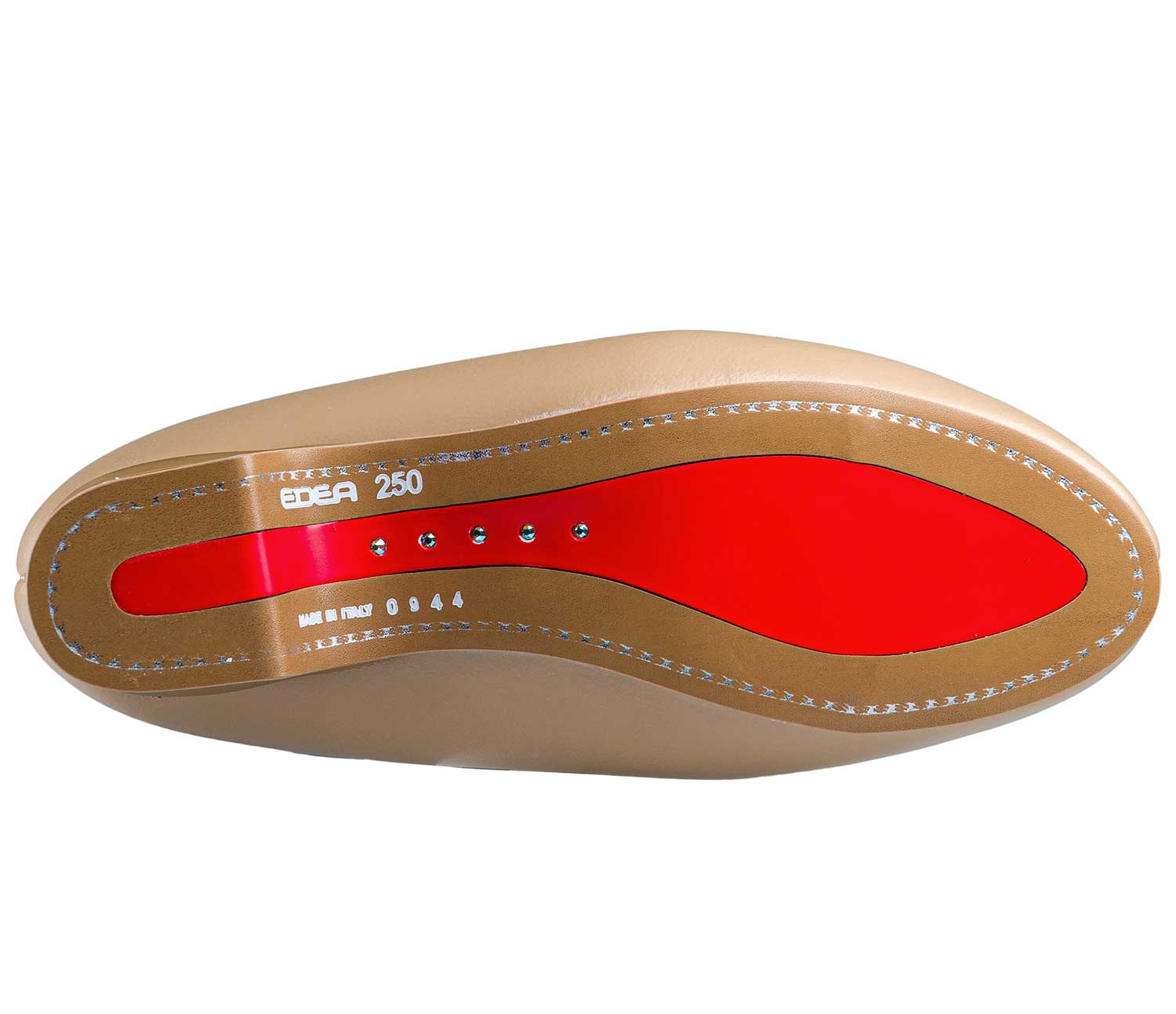 That great Italian design with a twist to a passionate red inlaid waterproof sole and imbedded Crystals, both on the side and in the arch of the red sole for that beautiful, functional and added final touch of elegance.
Showgirl boot, as well as other Edea models, can be custom shaped for that perfect fit, by qualified Edea-Skates U.S. Dealers.