ISU NHK Trophy 2021
The 4th event of the Grand Prix Series is NHK Trophy in Tokyo, Japan.
Here below the full results!
WOMEN
Kaori Sakamoto (JPN) won her first NHK Trophy gold medal, while Young You (KOR) won another bronze medal, after the one at Skate America! Alysa Liu placed 4th, followed by Eunsoo Lim (KOR) and Rino Matsuike (JPN). Nicole Schott (GER) placed 8th and Seoyeong Wi (KOR) 9th. Daria Usacheva got injured during the warm up of the short program and had to withdraw.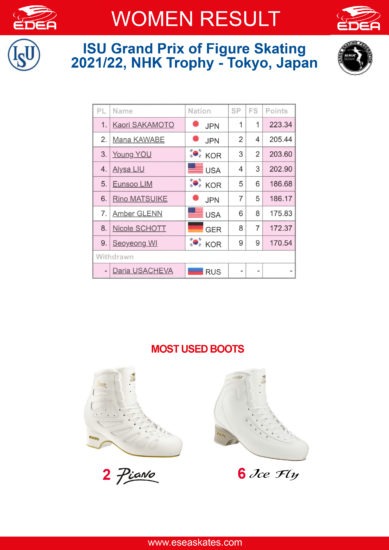 MEN
In Men category, bronze medal for Jun Hwan Cha (KOR), 4th place for Makar Ignatov (RUS), 5th for Matteo Rizzo (ITA) and 6th for Aleksandr Samarin (RUS).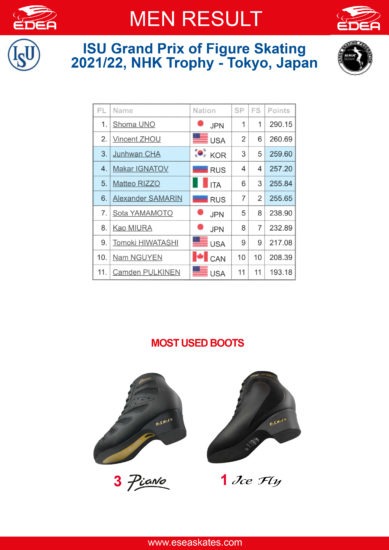 ICE DANCE
In Ice Dance, Madison Chock and Evan Bates (USA) claimed the silver medal while Lilah Fear and Lewis Gibson (GBR) won the bronze medal!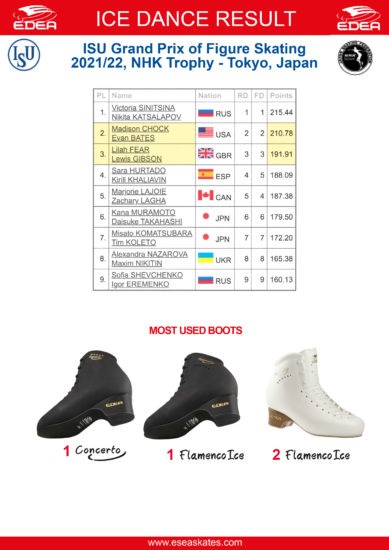 PAIRS
The Japanese Ruyichi Kihara with his partner Riku Miura won another the bronze medal in Pairs category, with Ashley Cain-Gribble and Timothy LeDuc (USA) placing 4th, Misha Mitrofanov and Audrey Lu (USA) in 5th place, Evelyn Walsh and Trennt Michaud (CAN)  in 6th and Minerva Fabienne Hase and Nolan Seegert in 7th place.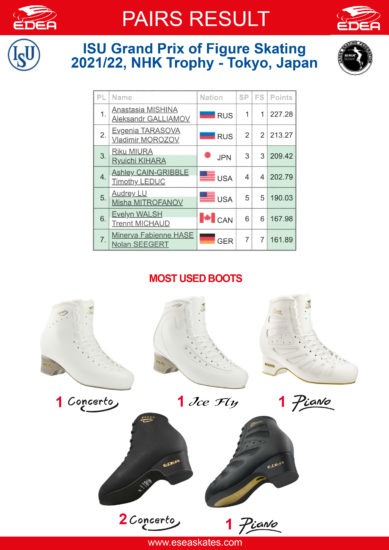 Congratulations #edeafamily !