ISU Internationaux de France 2021
The 5th event of the Grand Prix Series in Grenoble, France is over. Here below the full results!
WOMEN
Alena Kostornaya (RUS) won the silver medal! Mariah Bell (USA) placed 6th, Yeonjeon Park (KOR) 8th, Yuhana Yokoi (JPN) 9th, Haein Lee (KOR) 10th and Lea Serna (FRA) 11th. Unfrtunately Starr Andews (USA) had to withdraw from the competition before the short program.
MEN
Yuma Kagiyama (JPN) confirmed the gold medal won in Turin 2 weeks ago and officially qualified for the Grand Prix Final in Osaka! Kevin Aymoz (FRA) placed 9th, Artur Danielian (RUS) placed 10th, Romain Ponsart (FRA) 11th and Gabriele Frangipani (ITA) 12th.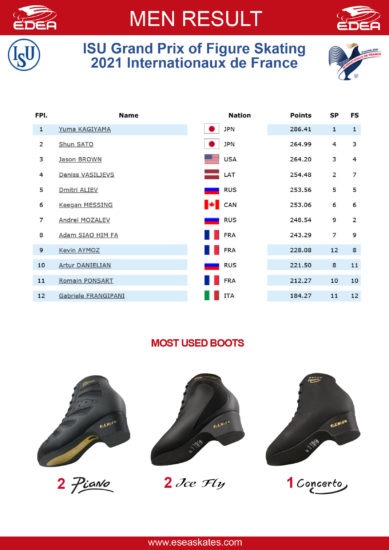 ICE DANCE
In Ice Dance, Gabriella Papadakis with her partner Guillaume Cizeron (FRA) won the gold medal and qualified for the Grand Prix Final! The Finnish couple, Juulia Turkkila and Matthias Versluis finished 7th, while the French Loicia Demougeot with Theo Le Mercier finished 9th.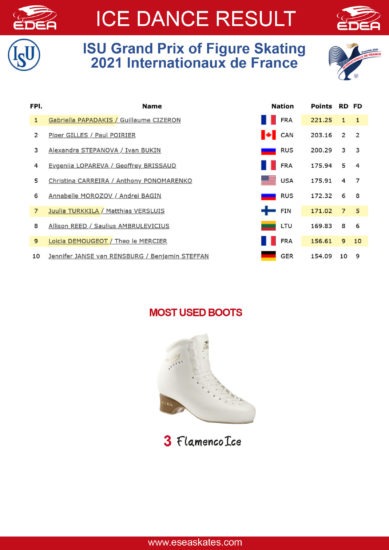 PAIRS
Bronze medal for Alexa Kniermi and Brandon Frazier (USA) in pair skating competition! 4th place for the new Canadian team Vanessa James and Eric Radford, 5th for Rebecca Ghilardi and Filippo Ambrosini (ITA) and 6th for Ioulia Chtchetinina with Mark Magyar (HUN).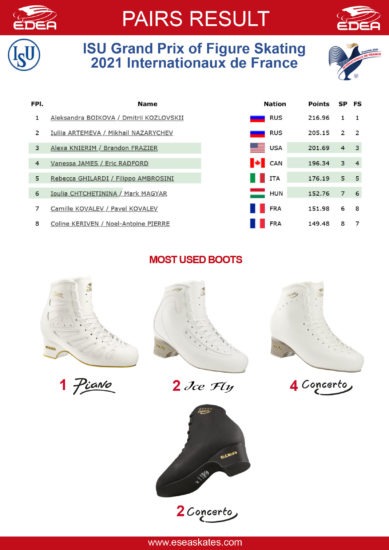 Congratulations #edeafamily !