ISU Rostelecom Cup 2021
Last event of the Grand Prix series for season 2021/2022! With the results of this competition, we already have the entries of the Grand Prix Final scheduled in 2 weeks in Osaka (JPN).
Here below the full results.
WOMEN
Kamila Valieva (RUS) set 3 new world record for the highest score in the Short Program, in the Free Program and for the total points! With this gold medal, she qualified for the Grand Prix Final! Maya Khromykh (RUS) won the bronze medal and also qualified for the competition in Osaka! 4th place for Mariah Bell (USA), 5th for Loena Hendrickx (BEL), 6th for Madeline Schizas (CAN), 7th for Viktoria Safonova (BLR), 9th for Rino Matsuike (JPN) and 10th for Ekaterina Kurakova (POL).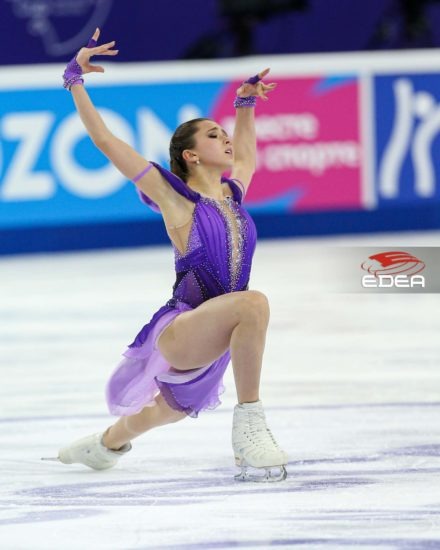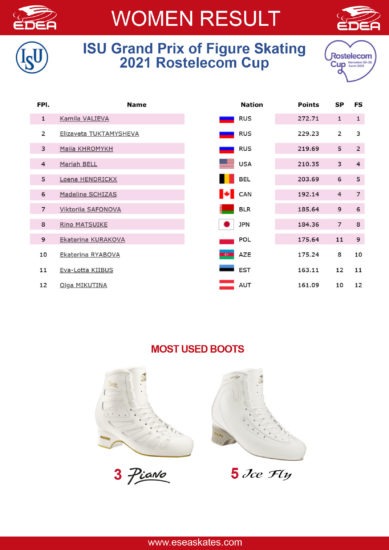 MEN
Moris Kvitelashvili, representing Georgia, won his first Grand Prix title, while Mikhail Kolyada (RUS) won the silver medal and qualified for Grand Prix Final and Kazuki Tomono (JPN) won the bronze medal! 4th place for Roman Sadovsky (CAN), 5th for Matteo Rizzo (ITA), 8th for Mark Kondratjuk (RUS), 9th for Keiji Tanaka (JPN), 11th for Nika Egadze and 12th for Brendan Kerry (AUS).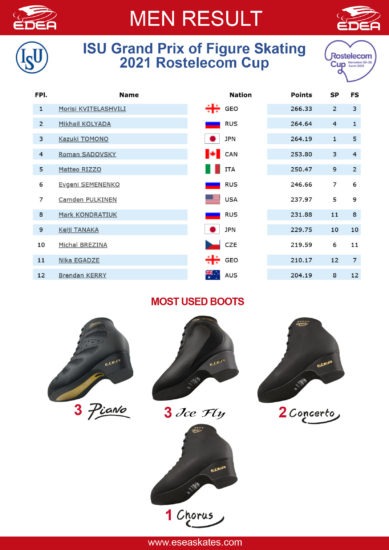 PAIRS
In Pairs Skating, Daria Pavljuchenko with her partner Denis Khodykin (RUS) won the silver medal and qualified for the Grand Prix Final!
4th place for Misha Mitrofanov and Audrey Lu (USA), 6th for Ioulia Chtchetinina and Mark Magyar (HUN), 8th for Miriam Ziegler and Severin Kiefer (AUT).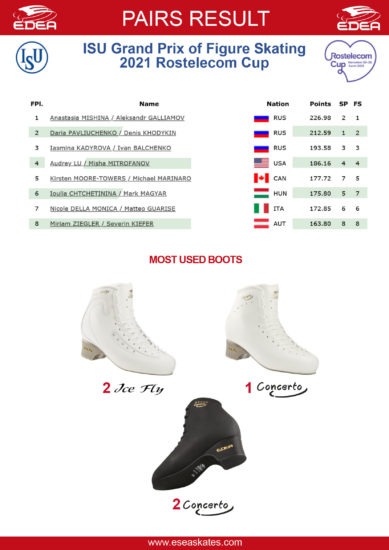 ICE DANCE
Kaitlin Hawayek with Jean-Luc Baker (USA) placed 5th in both programs and overall.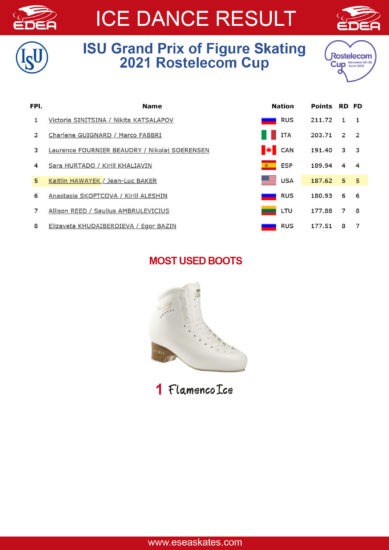 Congratulations #edeafamily !