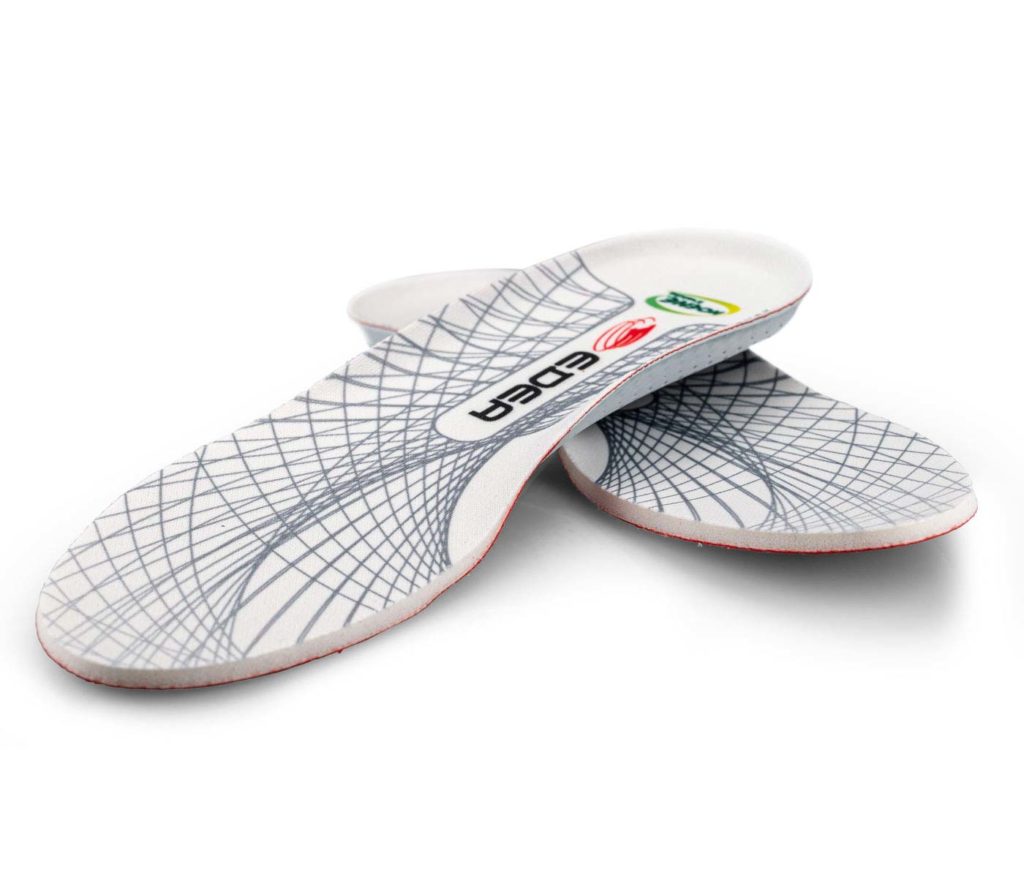 Anatomically pre-formed insole protects from shock and vibrations.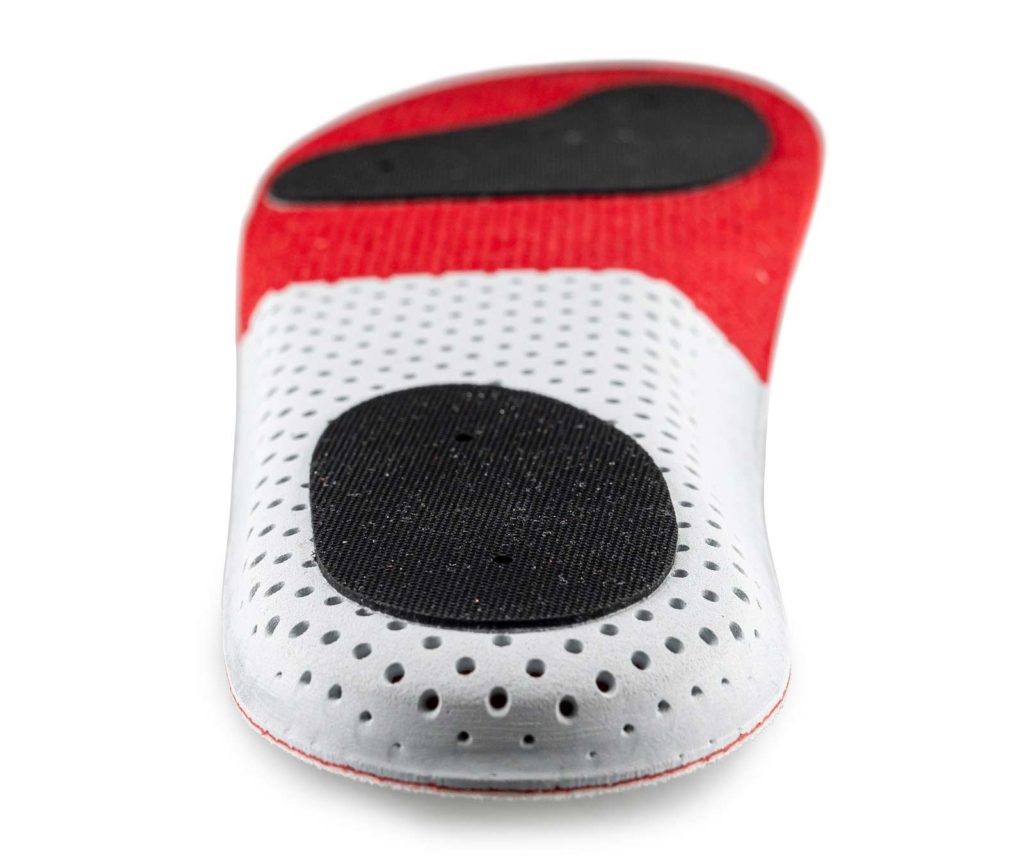 Noene inserts under heel and metatarsus to absorb and dissipate 96% of shock and vibration due to the impact.
Arch support provides stability helping to correct posture and align points.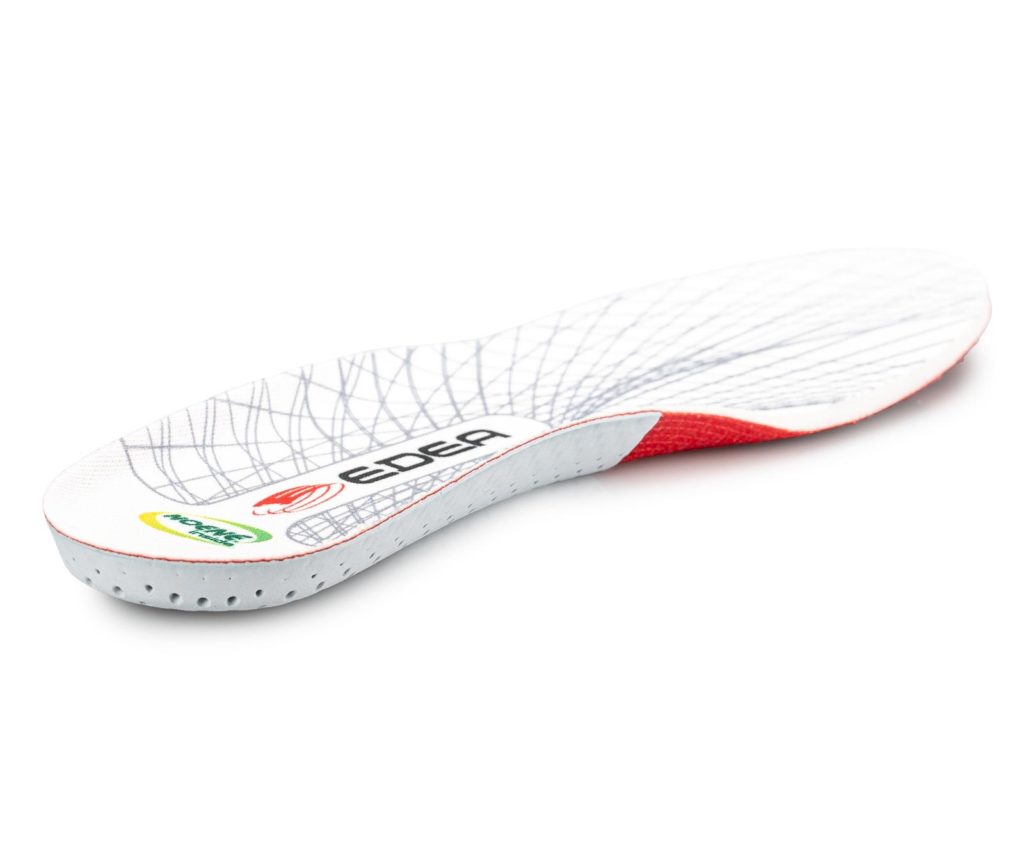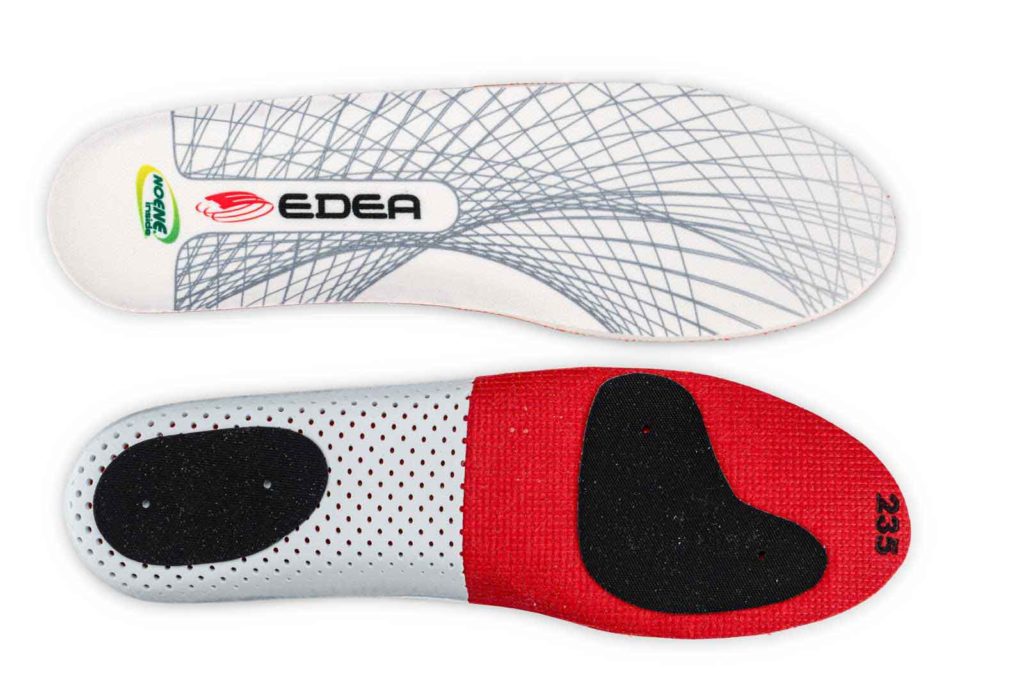 Made from EVA, it adapts perfectly to the shape of the foot. The high elasticity ensures softness and comfort without a toe curl. Eva is hydro repellent and insulating so you stay fresh. Hypoallergenic and resistant to fungi and bacteria, it is also non-toxic.