On Skate
· How did you first get started in skating, who was you inspiration?
I first started skating at around 5 years old. Just like any another Canadian boy, I wanted to play hockey. But before I could play hockey I needed to learn how to skate. When I was first learning how to skate, a coach approached me and suggested that I try figure skating. I wasn't very fond of the idea at first, but then I fell in love with the sport. Growing up, my inspiration was Jeffrey Buttle. I always loved to watch him skate an his skating taught me that figure skating is not just about the jumps but the full "package."
· What motivates you to train hard every day?
My dream is to one day qualify for the Olympics. Hopefully the 2018 South Korean games. I feel like the 2010 winter Olympics in Vancouver happened just yesterday and that the 2014 Sochi winter games just came so fast. I know that the next Olympics will come just as fast, so I need to use all the training that I can get to be ready.
· What do you remember about your first competition?
The only thing that I remember from my first competition that I took second place.
· What and when do you eat before a competition?
It really depends on how I feel. Some competitions I feel more nervous than usual and I don't eat anything. But usually I like eating a trail mix of nuts and raisins an hour before the competition.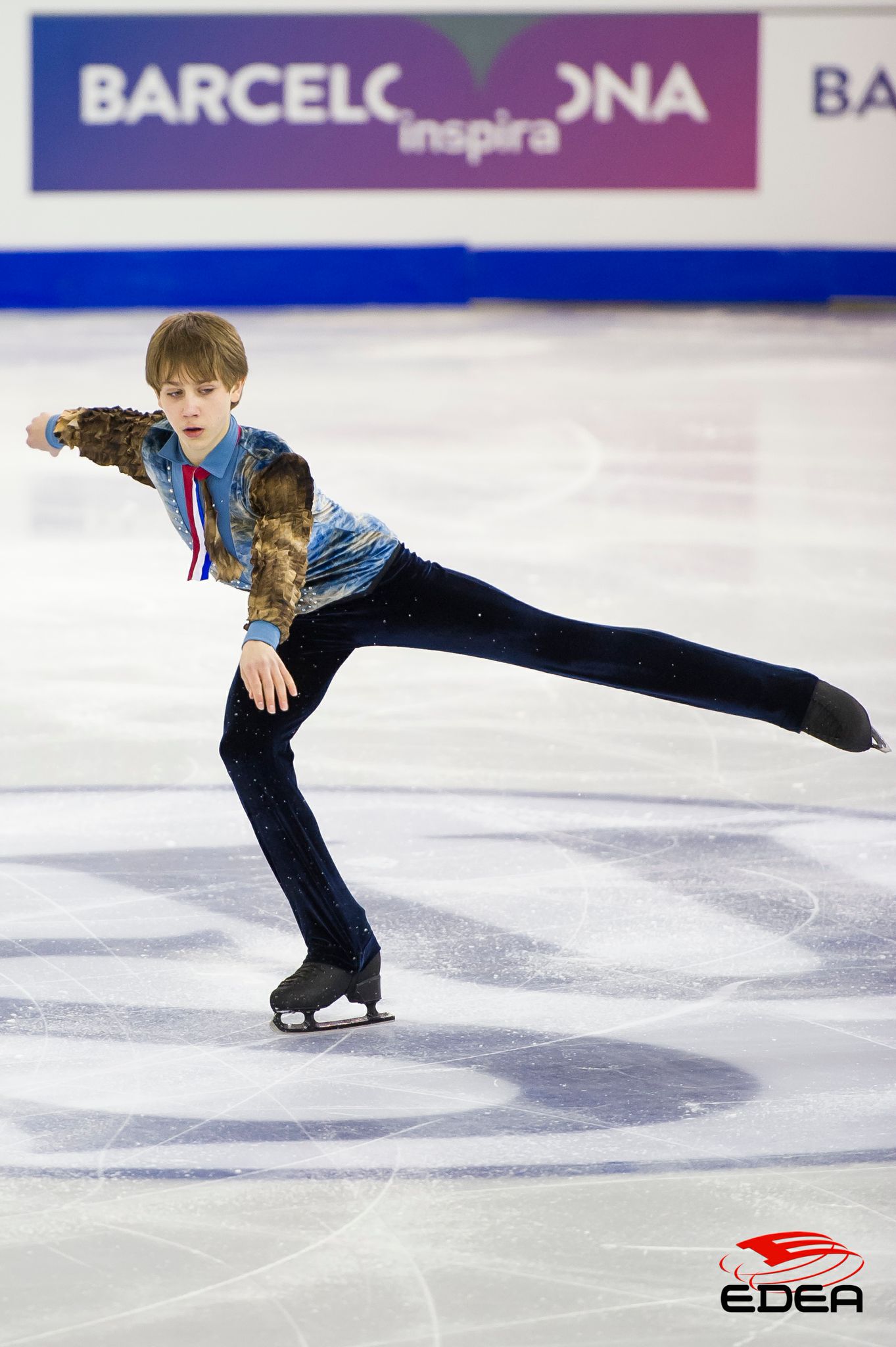 Off rink
· Which is your favorite ice rink ?
My favorite ice rink that I've been in so far is the is the Canadian Tire center in Ottawa. The arena was very warm, probably one of the warmest arenas that I've been in.That is where I had my Senior Nationals debut and I have lots of great memories from that rink.
· Why did you choose Concerto, what makes them such a great skate?
I like the lightweight feel of the concerto. When I first swished to edea the weight is what I first noticed. They are also extremely comfortable, even on the first day of wearing them, I never felt any pain in my feet.