USE ONLY OFFICIAL EDEA RETAILERS TO BUY EDEA SKATES. USE ONLY RECOGNISED TECHNICIANS TO MAINTAIN EDEA SKATES
Success in any top sport is by margins, and the right equipment with cutting edge technology is essential in many sports. Skating is no exception.
Your skates are fundamental, without them there is no magic. They are your tools. Time and care invested choosing your skates will mean you step into the rink ahead of your competitors.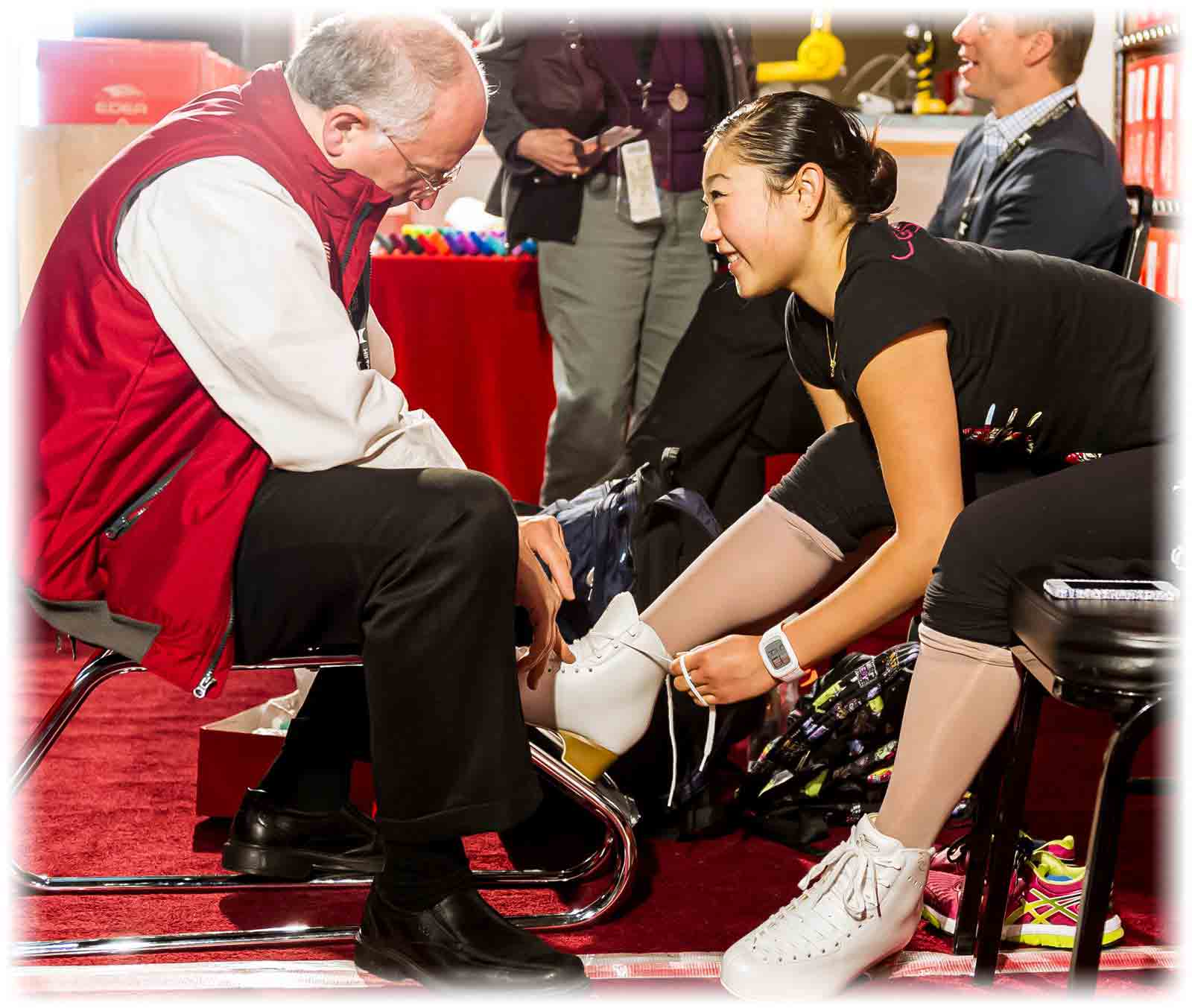 High performance sport equipment like Edea Skates needs to be fitted by trained technicians. The personal service authorized dealers give, ensures you get the right model and fit. An Authorized Dealer means
PERSONALIZATION
The dealer works with you to select the right model and then the right size. You get to try the boot, to feel the boot, to understand the benefits. The dealer can then, if required, make any adjustments in the store to give you the perfect custom fit. Although not as convenient as online, the benefits are tangible.
SUPPORT
Your local dealer has a wealth of knowledge to help you make the right choices. Their advice can help you throughout your career. For ice skaters it also means your blades remain sharp.
AUTHENTICITY
In these days of internet scams and copycat products sometimes it is hard to tell whether what you buy is genuine. By choosing to use an authorized dealer you know you are getting genuine Edea skates.
SPEED
Our network has direct contact with our HQ and factory in Italy. This means quicker service and delivery times.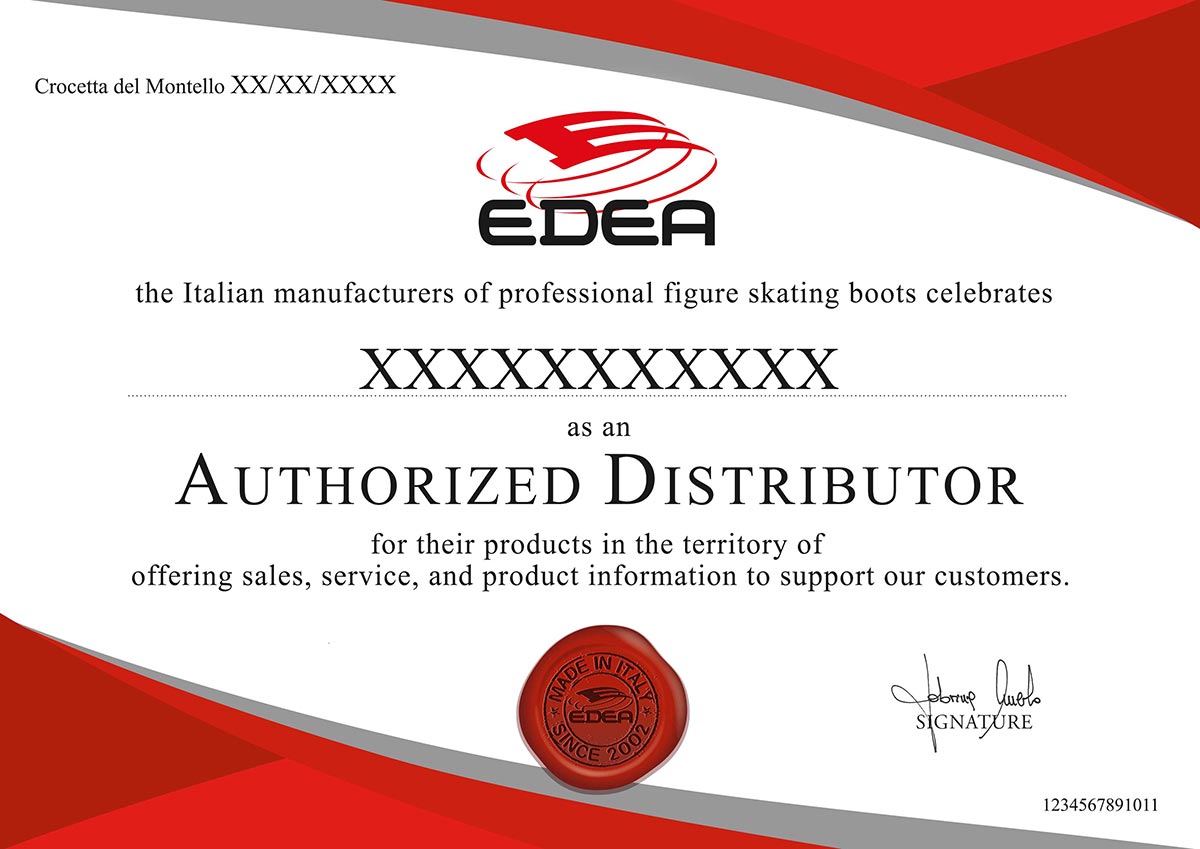 AUTHORIZED DEALERS
All our dealers will have a certificate displayed so you know they can be trusted.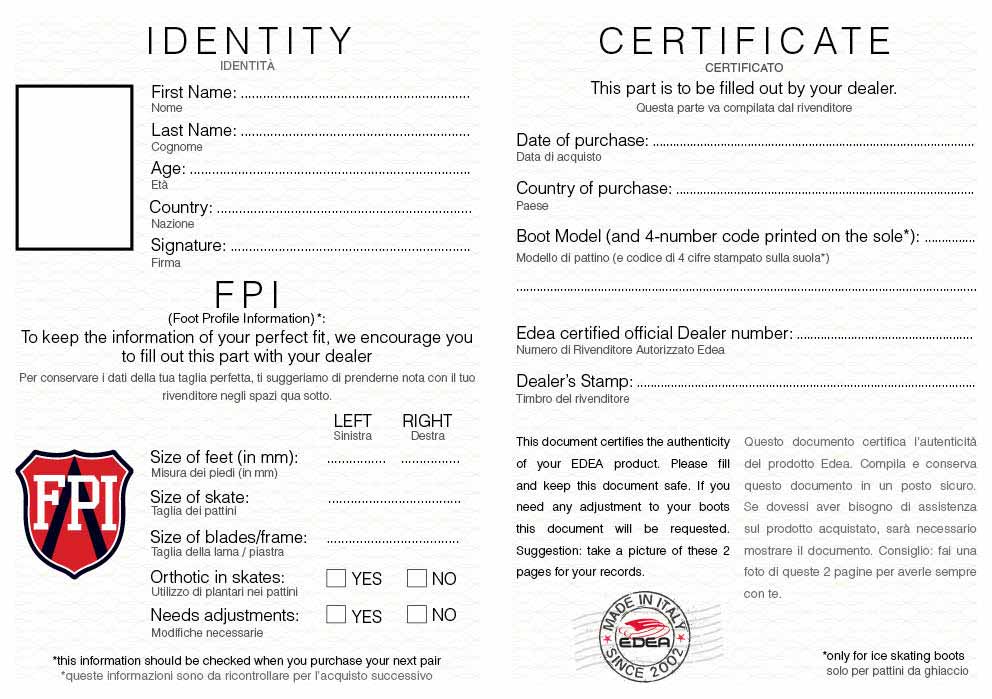 Each individual pair of boots also comes with an Edea VIEP Passport. This shows not only are you skating in genuine success but that now you are part of the world wide #EdeaFamily.
To find your nearest dealer click here (or see the map below).