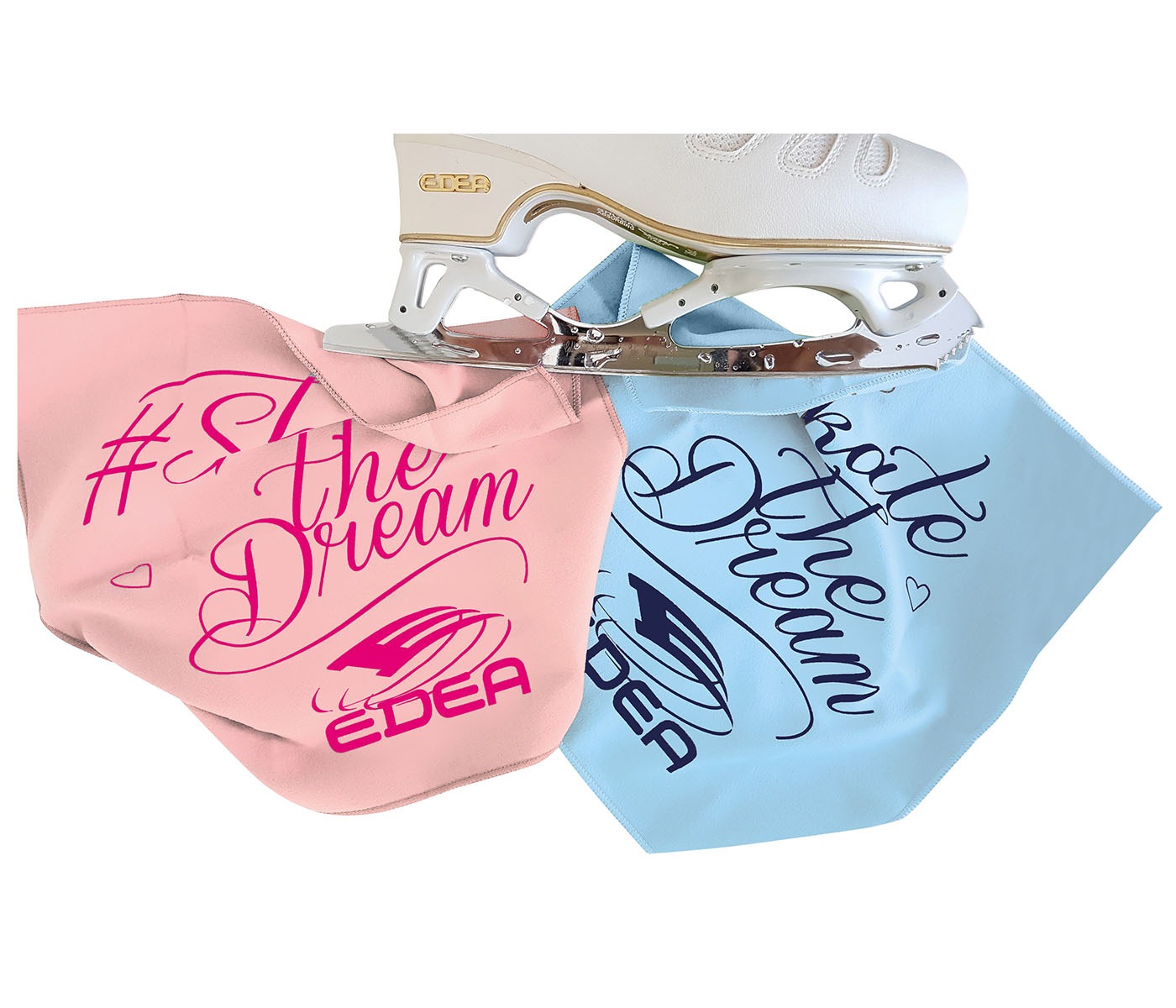 Take care of your blades!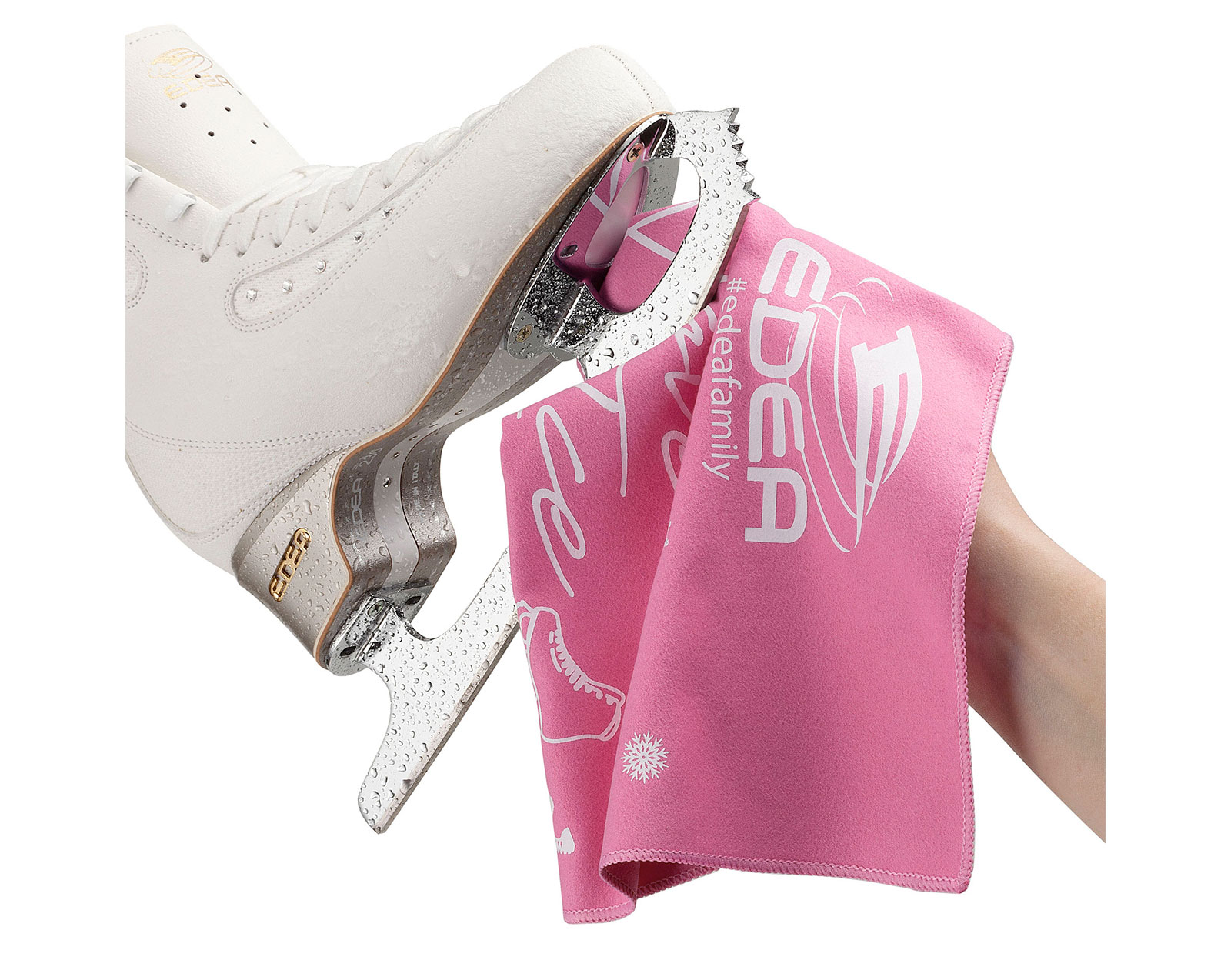 Keeping your blades dry when off the ice is essential. The first step is to wipe them down. A special extra absorbent microfiber helps you wipe your blade without scratching the surface.
Perfectly sized 30cm square blended soft cloth is available in Pink and Light Blue color with #skatethedream message.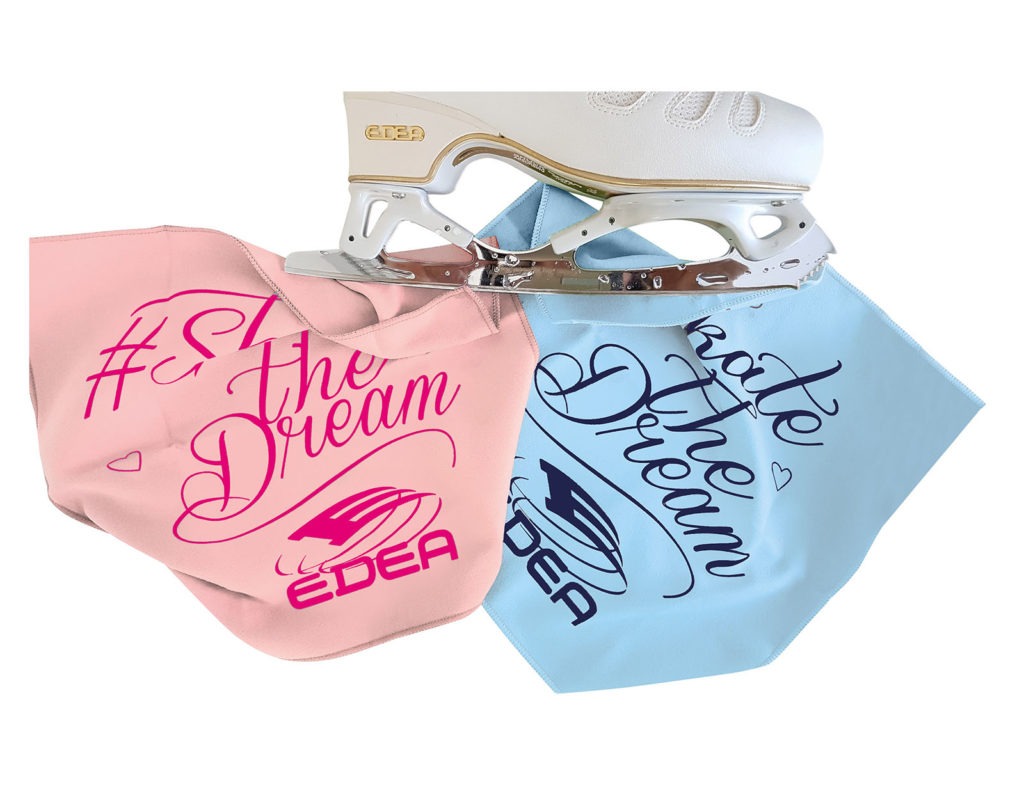 New design available in 4 colors: