John Wilson – Coronation Ace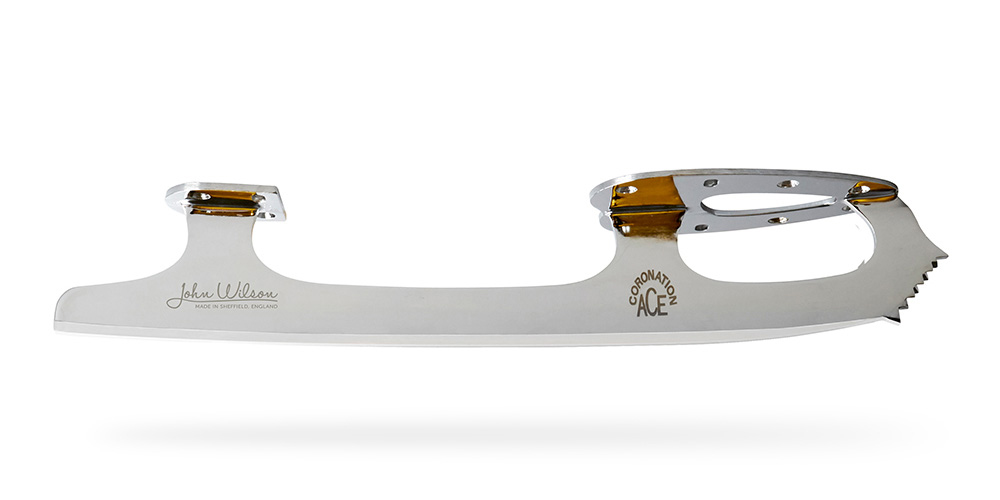 Professional freestyle blade for those developing axel and double jumps
High quality carbon steel HRC 58 heat treated blade to keep the edges sharp. Chrome finish.
Rocker at 3 segments radii to improve agility, jumping, spinning and gliding.
Primary rocker at 7'' for great responsiveness, subtle secondary rocker 
Sole plates right and left specifically designed to increases power by matching contact points
Professional cross-cut toe picks for better bite. 
Radius Of Hollow 7/16″ for great footwork and deep edges 
Size range: 8″ – 11 1/2″ (1/4″ increments)