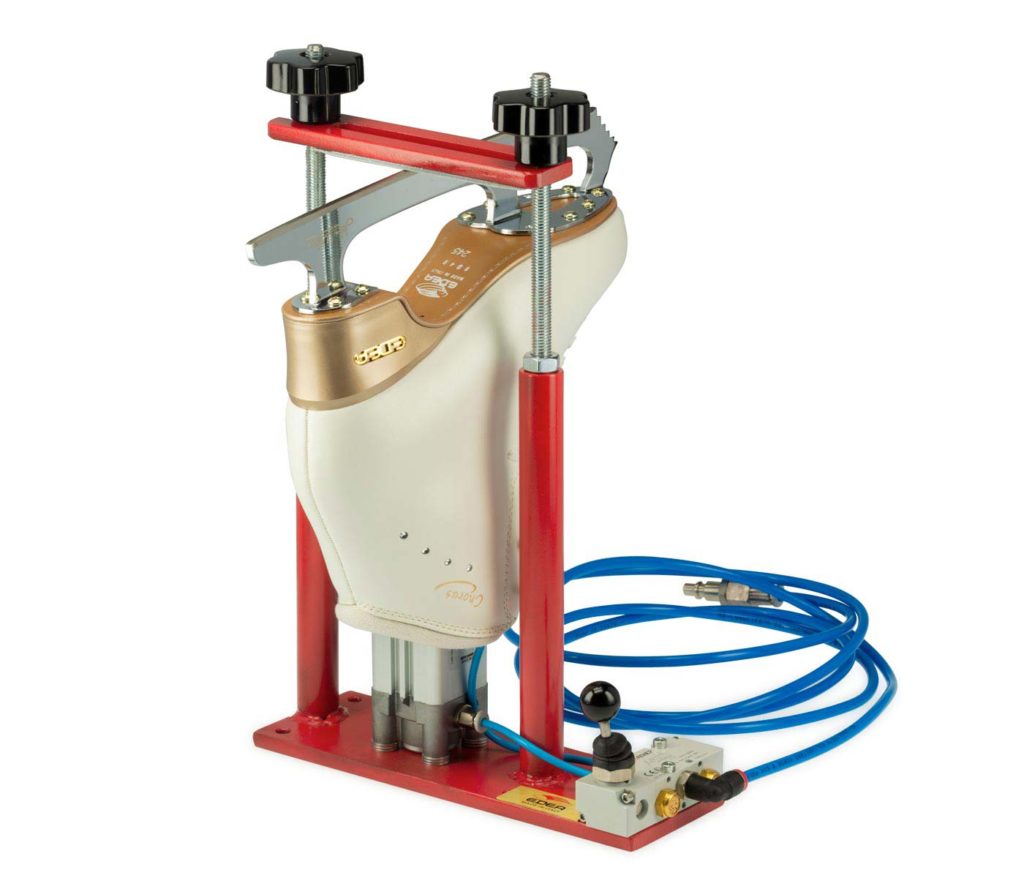 For quick and precise blade mounting powered by air
Practical, portable and can be attached to any table or worktop.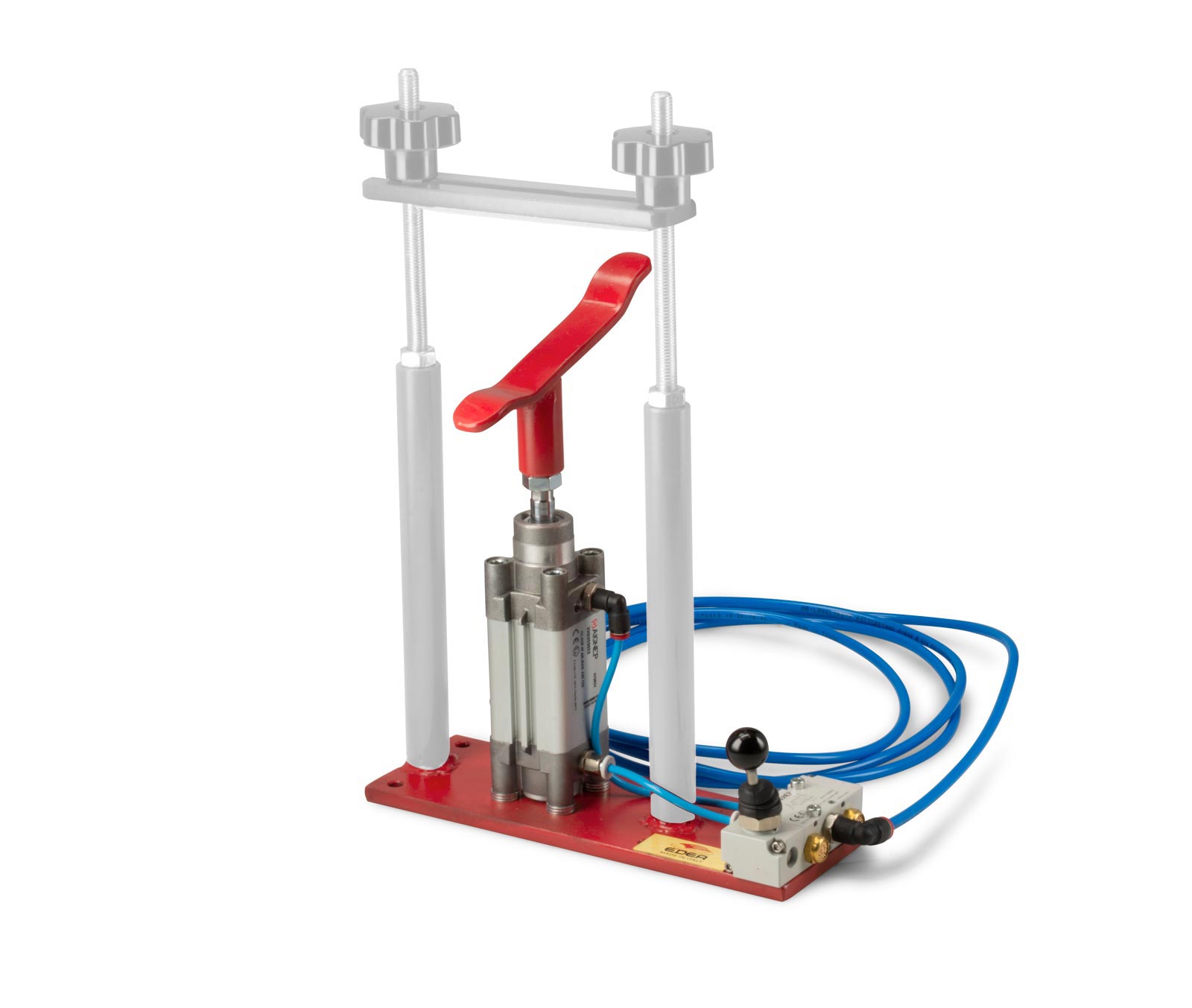 Pneumatic base to hold the boot in place leaving your hands free for precision drilling and mounting.
Lateral threaded rods and 2 knobs to adjust the height of the locking-bar.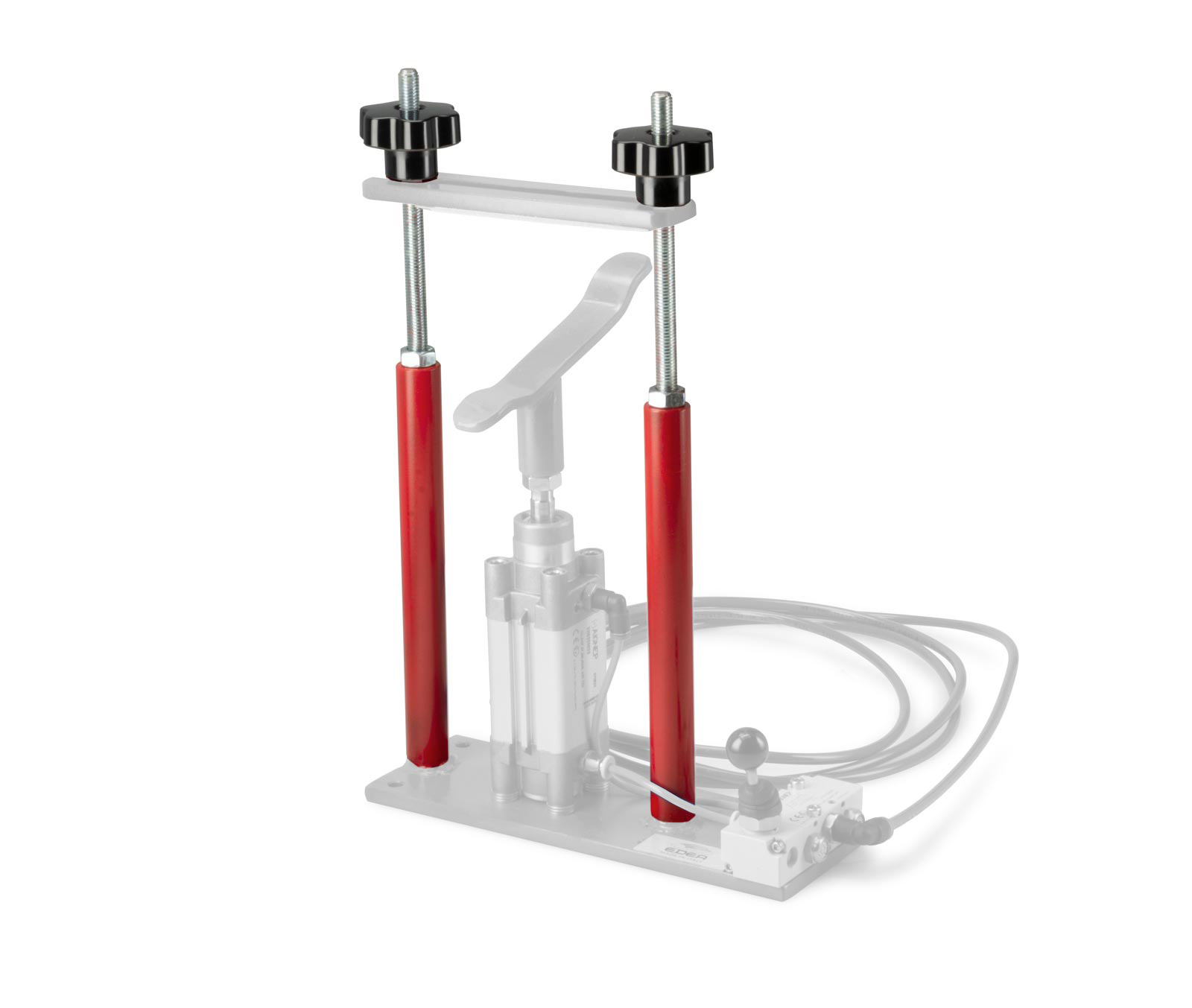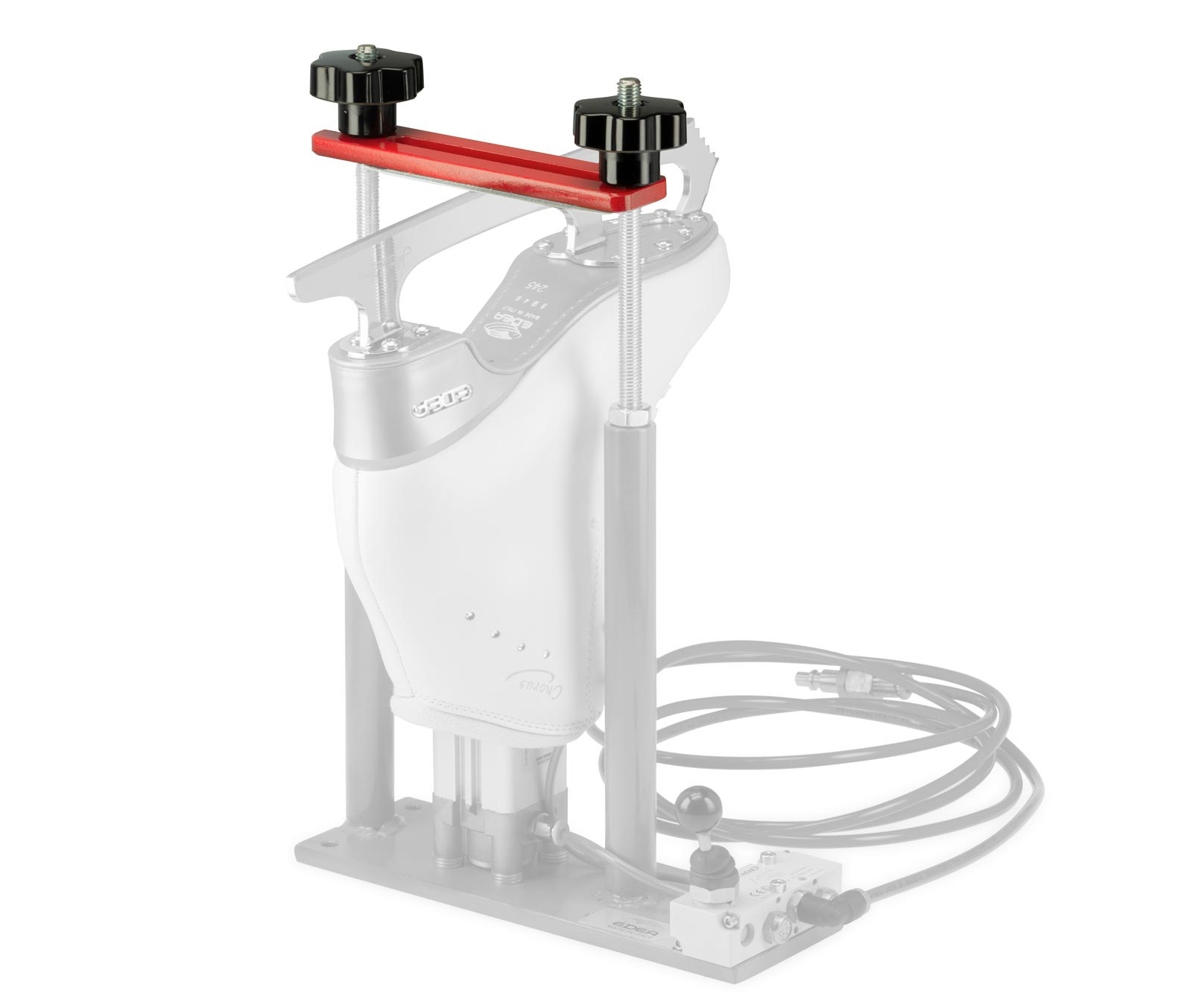 Locking-bar (holds the blade fast to the sole) with leather lining to avoid damaging the edge of the blade.
Professional kit includes:
1 set of 100 pieces of Round head screws
1 set of 100 pieces of Flat head screw
Carbon filler. Essential for repositioning blades. Each pack includes 25 x 2,5 mm diameter pre-cut carbon bars.
Extension sleeve screw bit
Screw bit PH2 type
Drill bit extension 2,5mm for easy pre-drilling
Spare drill bit 2,5 mm
Allen key for replacing drill bit
Apron. Stay clean and stylish when working…
Stand must be connected to a compressor (not included).