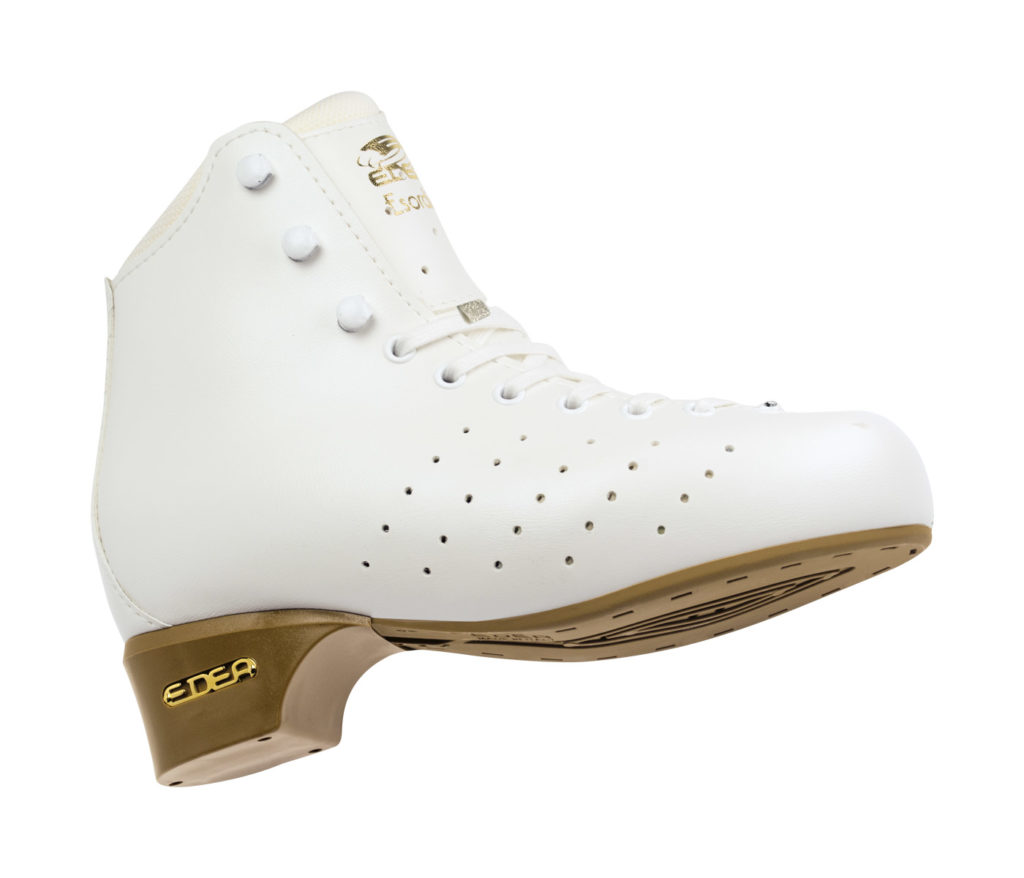 ROLL WITH IT
Designed for the perfect start, discover the fun.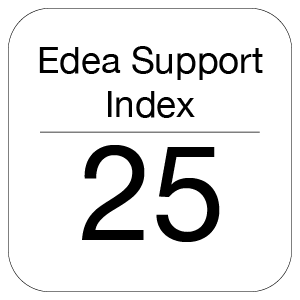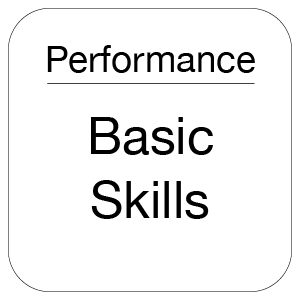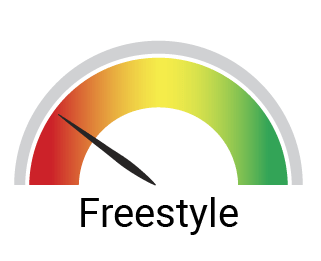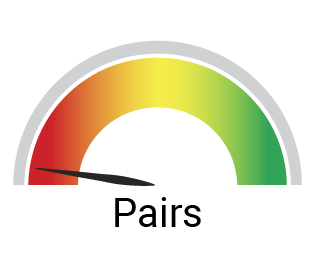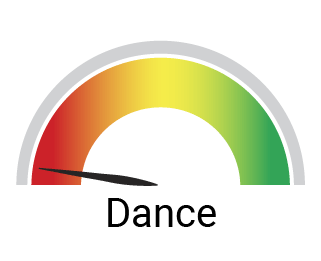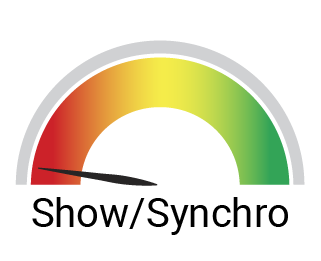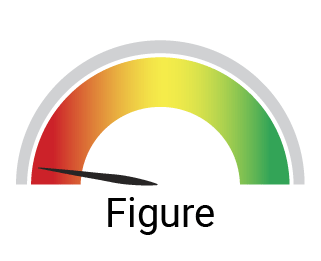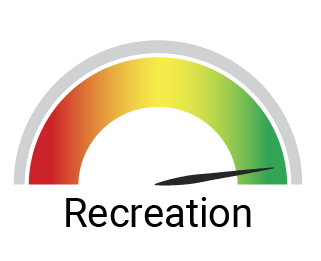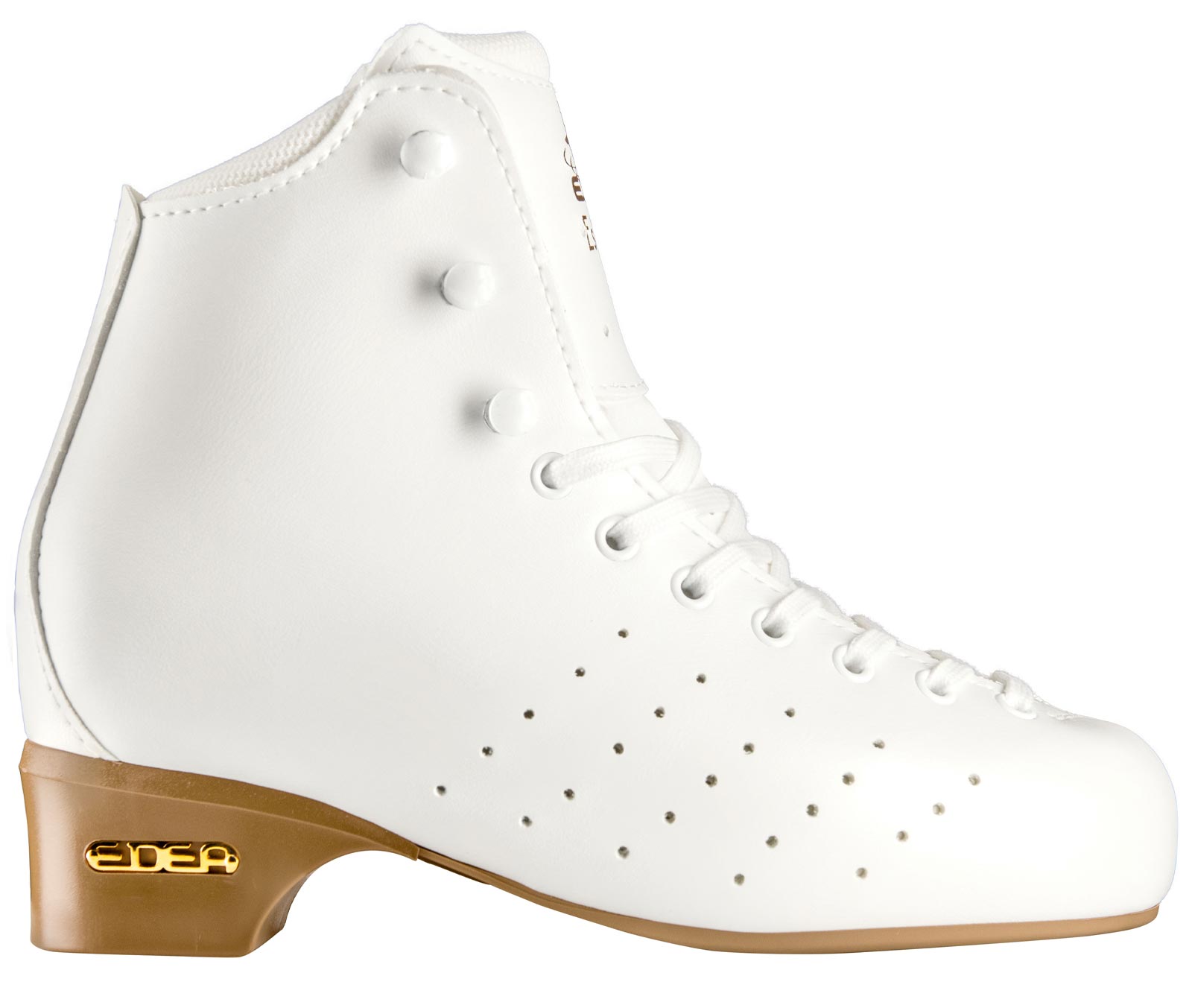 A beginner's boot made with Edea know-how means not only smiles but the perfect debut for every aspiring skater.
Even in our beginner boot we have a cooling system. Vented underneath and on the side so the faster you skate, the cooler you'll feel.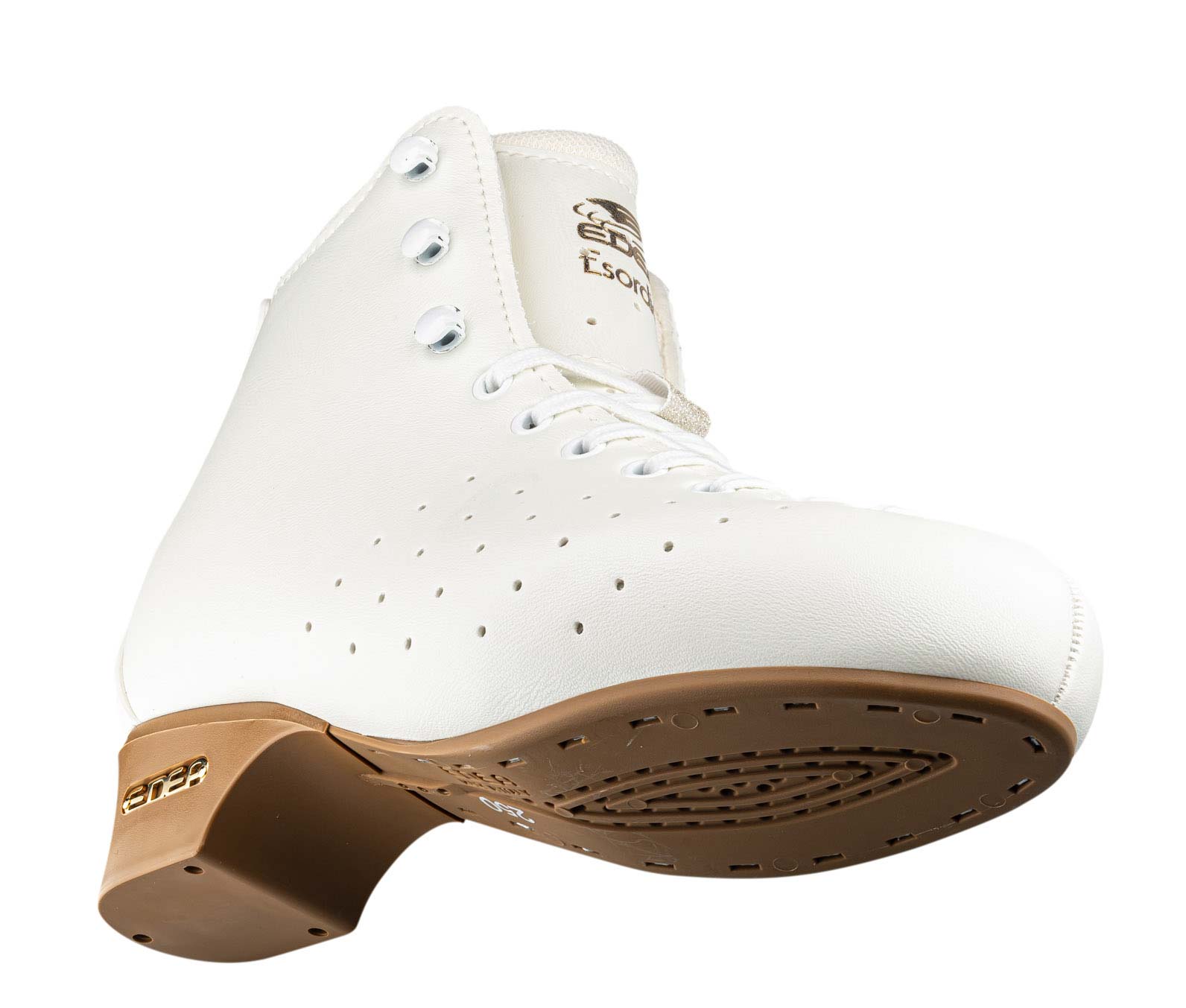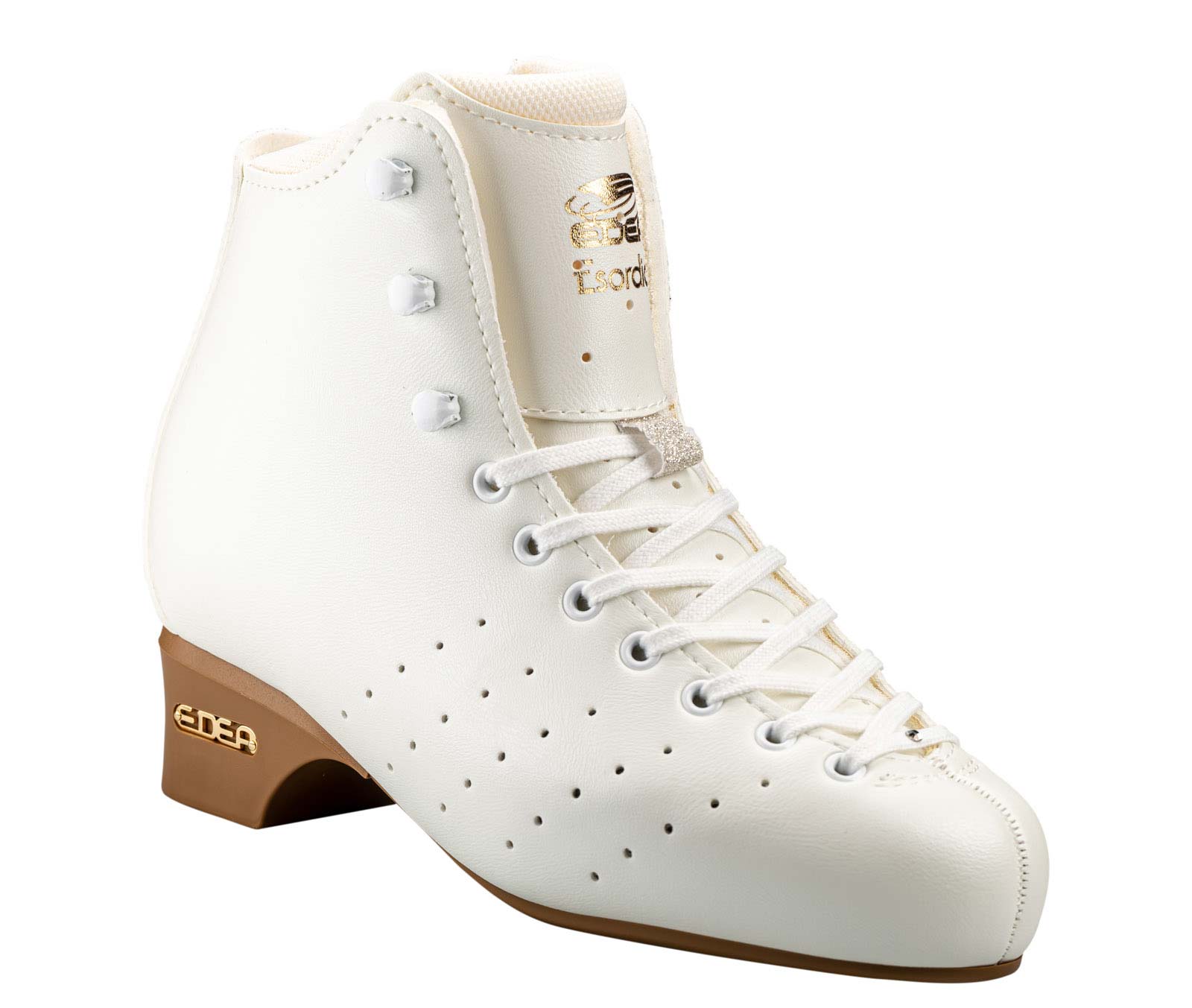 Extra ankle support and a lower center of gravity gives you the platform to learn the correct techniques. Get your balance.
360° of soft cuff for movement, a flexible tongue and a padded lining for comfort.
Feel the difference when you skate.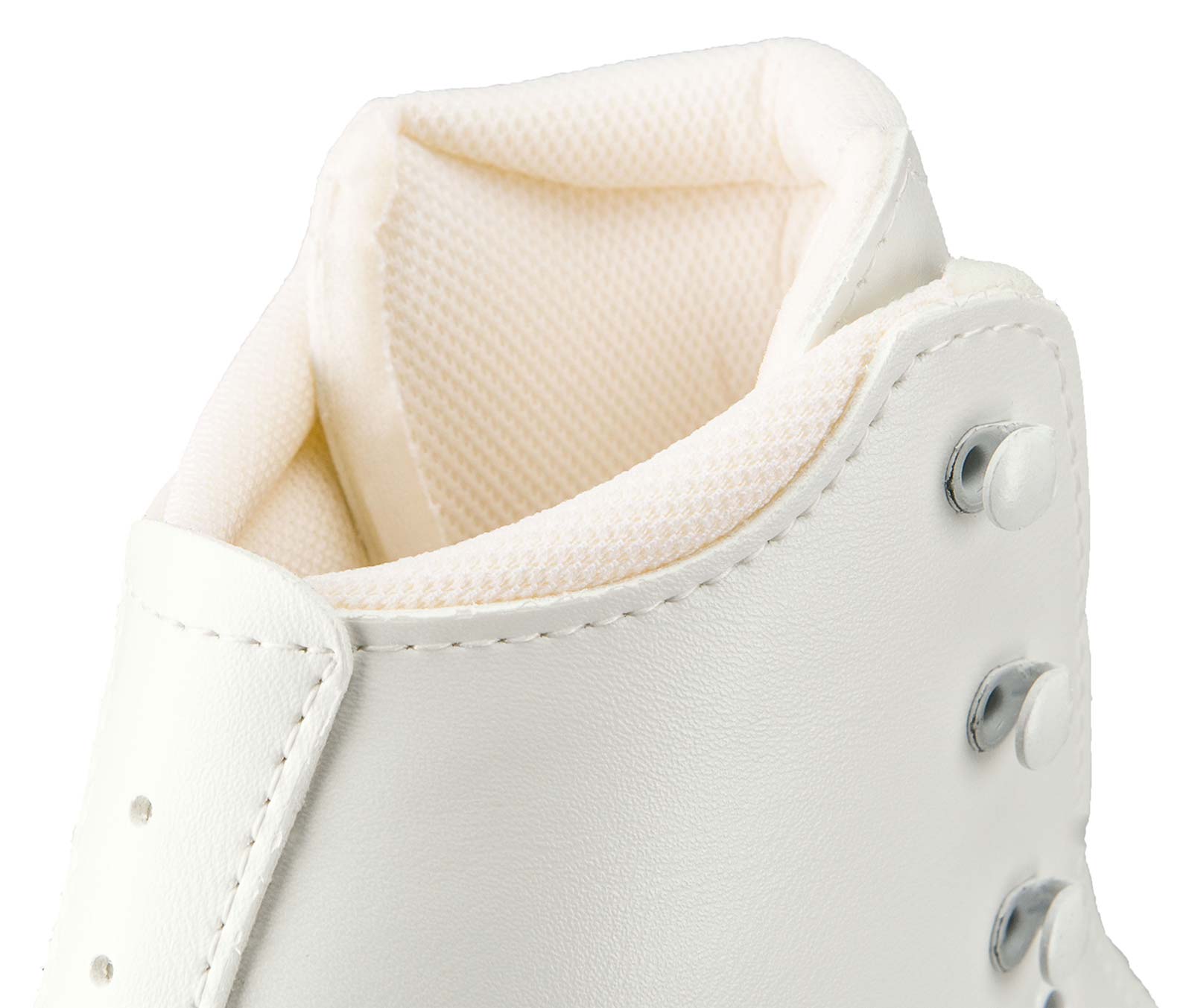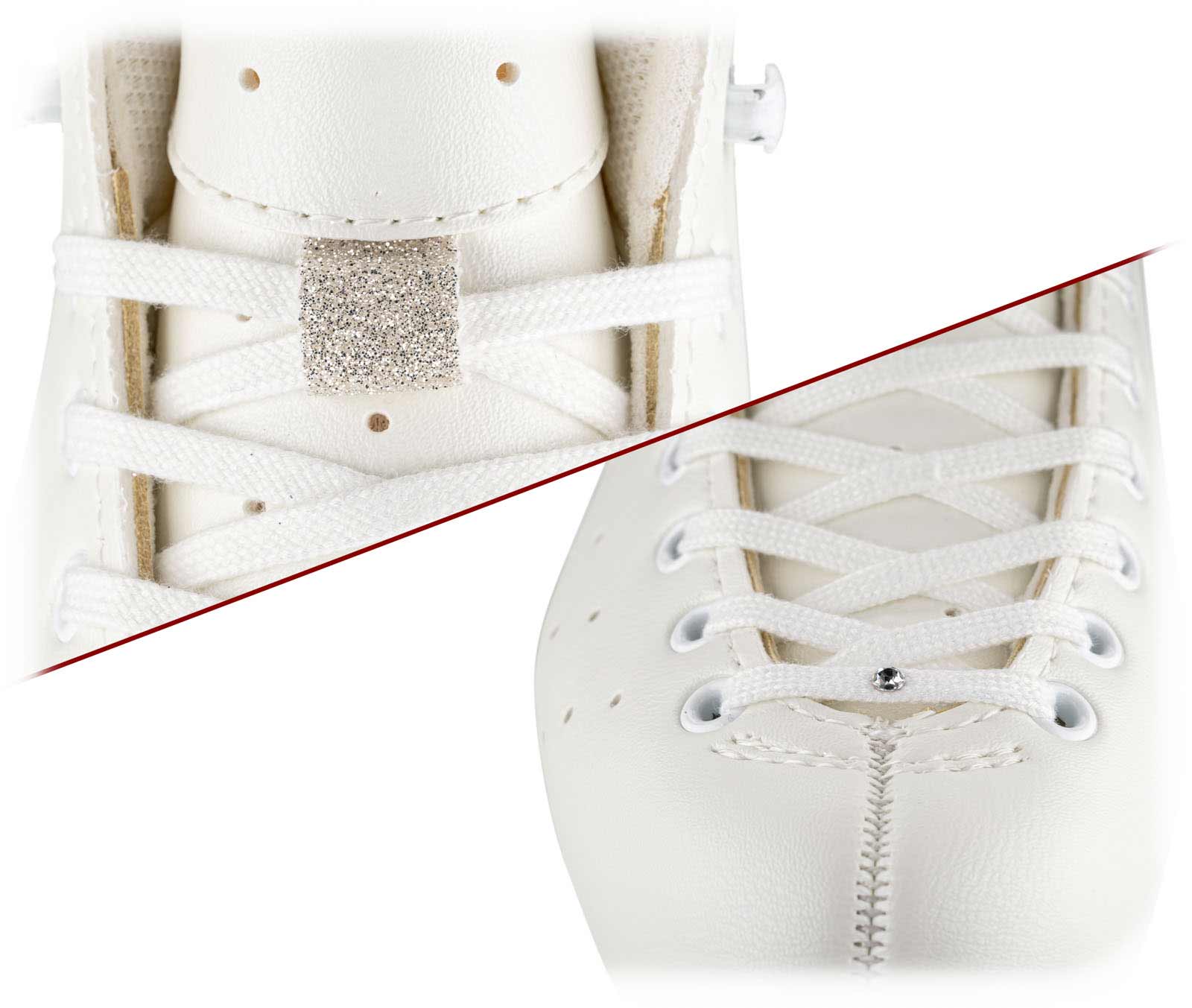 The classic lines and ivory color give elegance. A sparkly tongue tab and crystal ensure you stay in the spotlight.
Now you know what Esordio gives you, find out how.
How Esordio is made
Edea have specifically selected materials to support beginners.
UPPER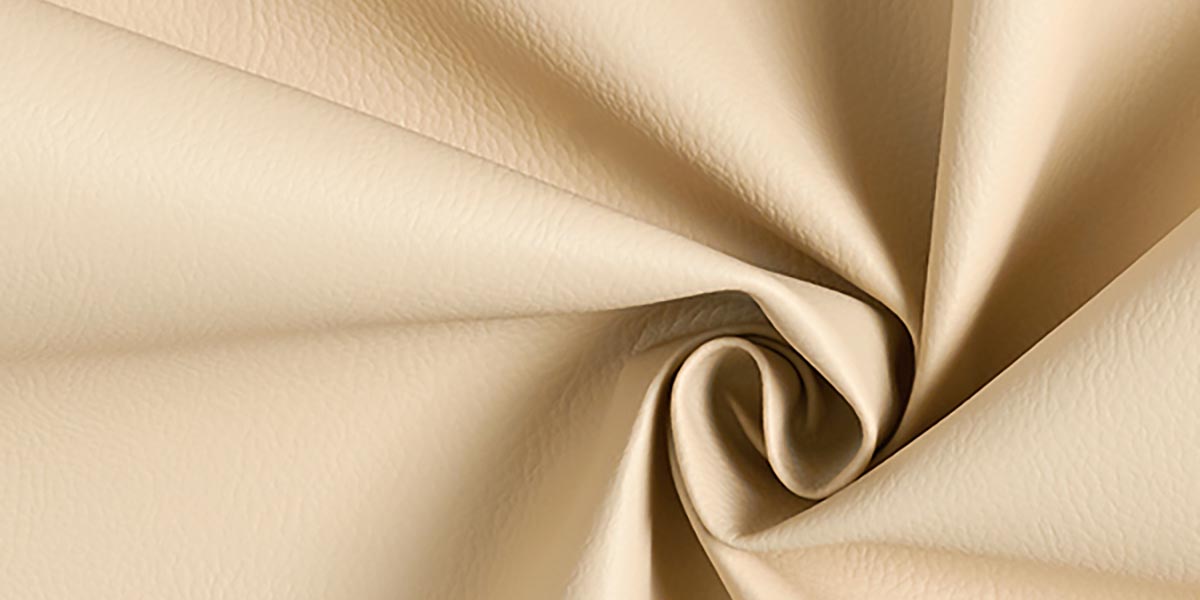 Selected for durability the outer material is both water repellent and easicare making it ideal for skating.
THERMOFORMABLE SUPPORT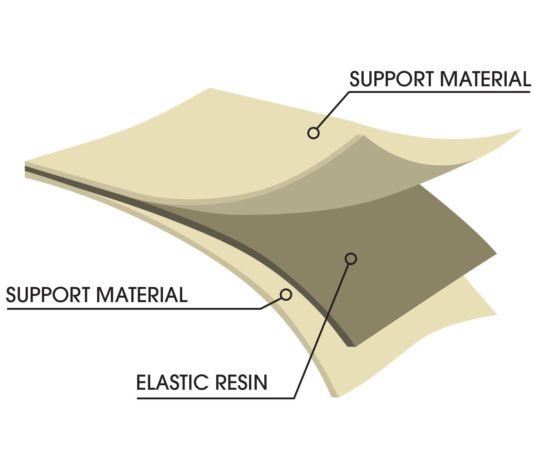 The support and stability come from the lightweight tri-layer materials. This makes the boot ideal for beginners. Like all Edea boots your Esordio can be Instant Custom fitted by skilled technicians.
LINING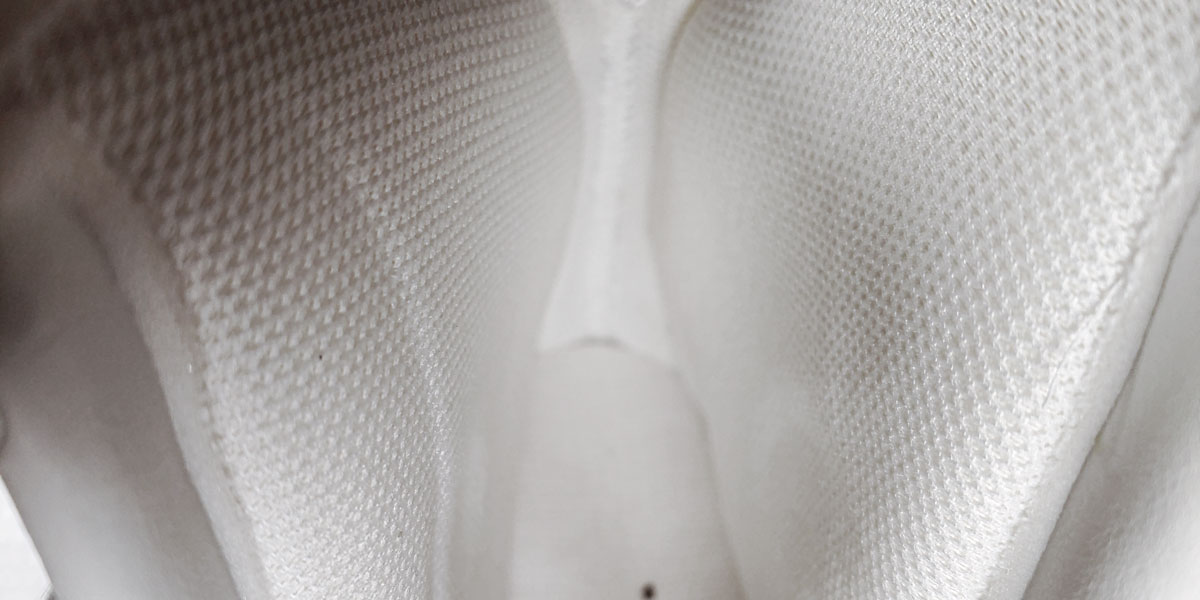 More padded and softer the inner lining with its honeycomb texture is ideal for beginners who need more comfort. The material is also durable and quick drying.
Esordio dynamics
Our entry level boot still benefits from Edea know how.
RESPONSIVE FOOTBED FOR POWER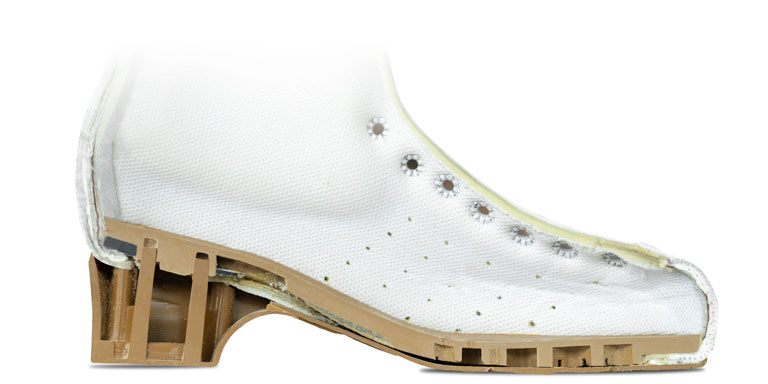 The lightweight footbed gives greater control and stability because of its honeycomb design.
VENTILATED THINNER SOLE FOR FEELING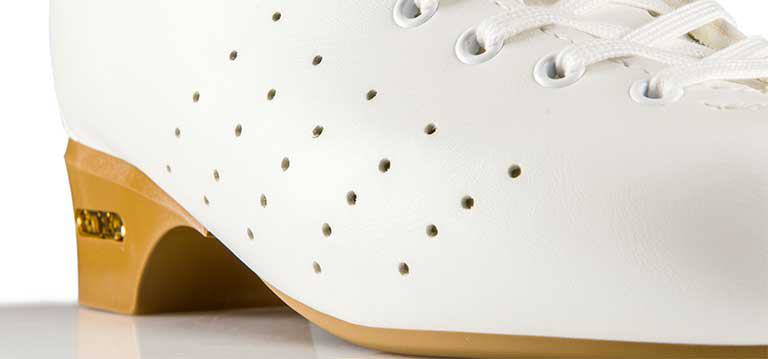 A lower center of gravity comes from the thinner sole, improving balance and feeling. The ventilation keeps you cool as you develop your skating skills.
LONGER ARCH FOR MORE CONTROL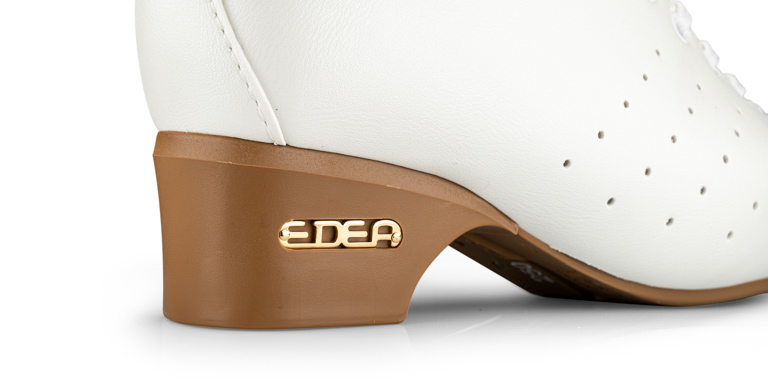 Inspired by Roman architecture the longer heel arch distributes weight over a longer axis giving you more control.
EYELETS FOR EASY LACING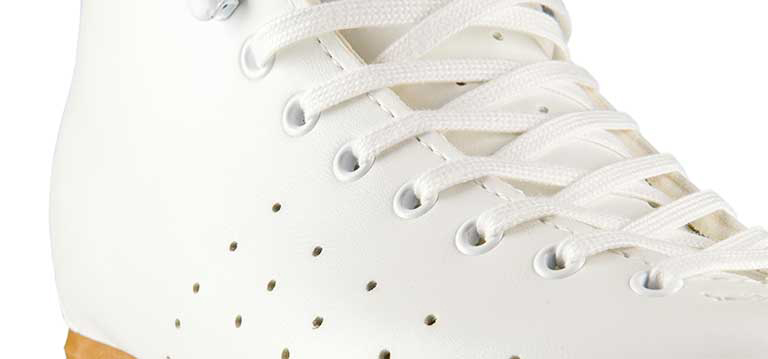 To make lacing easier and faster for skaters when they start Edea have included eyelets.
VENTILATED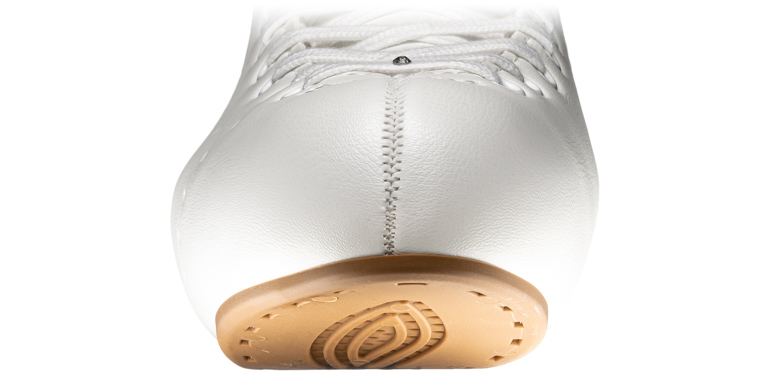 The Esordio uses the same ventilation system as all Edea models. This uses your foot movement to pump air around the boot. Holes are carefully positioned and drilled to create a fresh air flow.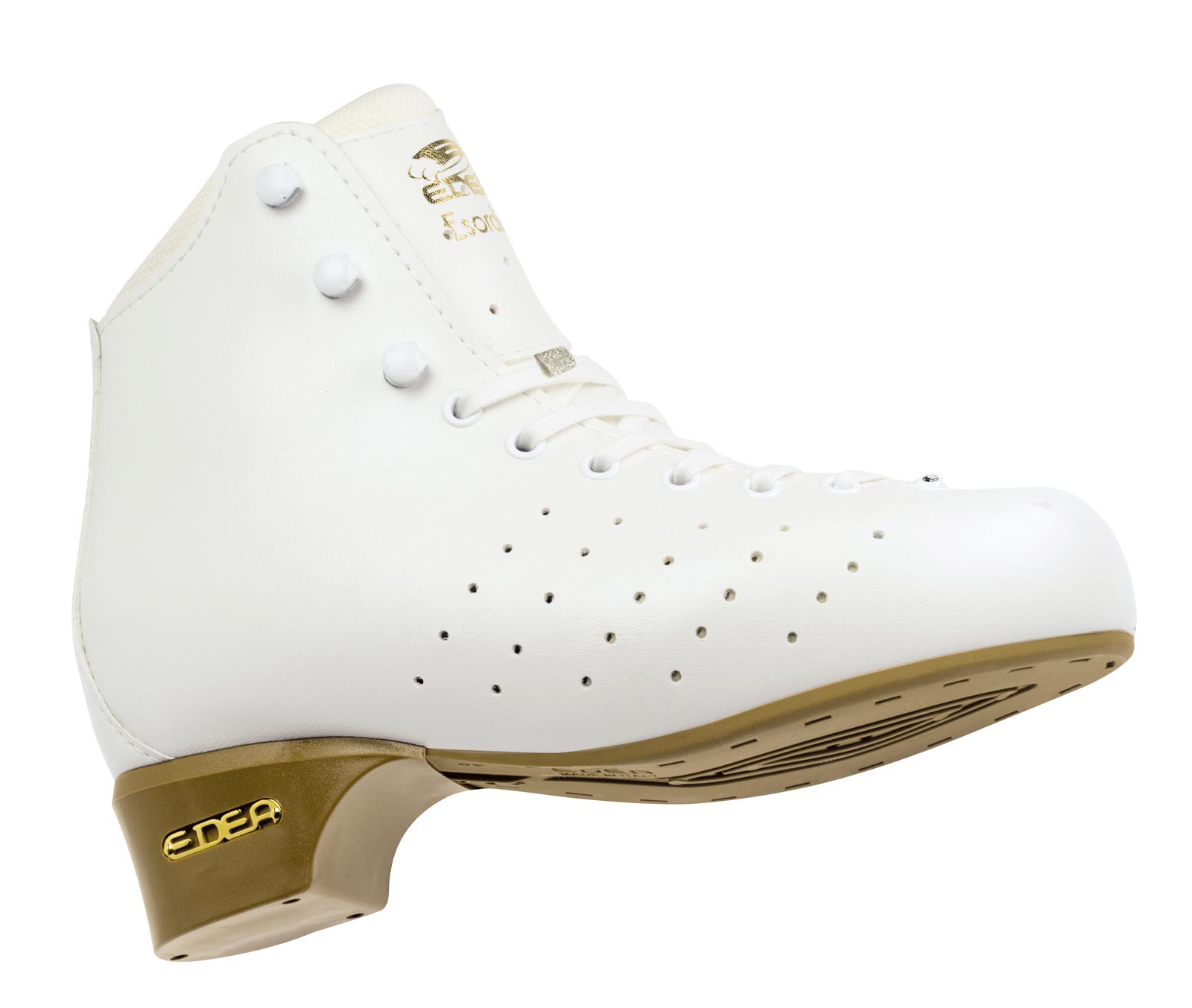 Entirely handmade in our factory near Venice, Italy, every boot is crafted by over 70 pairs of hands.
Each craftsman adds their skills to each pair, slowly creating a unique masterpiece.
You are the final piece that brings their passion alive.
WHICH SIZES AND WIDTHS ARE AVAILABLE?

In White size 185-280 C width

HOW SHOULD I LACE EDEA BOOT?

Lacing keeps the heel in its pocket, minimizing movement. The most effective way is looser across the toes, tighter across the instep and looser on the upper hooks for more flexibility. Check out our recommendation about lacing.
WHAT'S MY CORRECT SIZE IN EDEA?

Edea are measured in 5mm increments and your local dealer will fit the right size so you can have optimal performance. Read more here.

CAN EDEA ESORDIO BE CUSTOMIZED?

HOW TO TAKE CARE OF ESORDIO