Junior World Championships 2016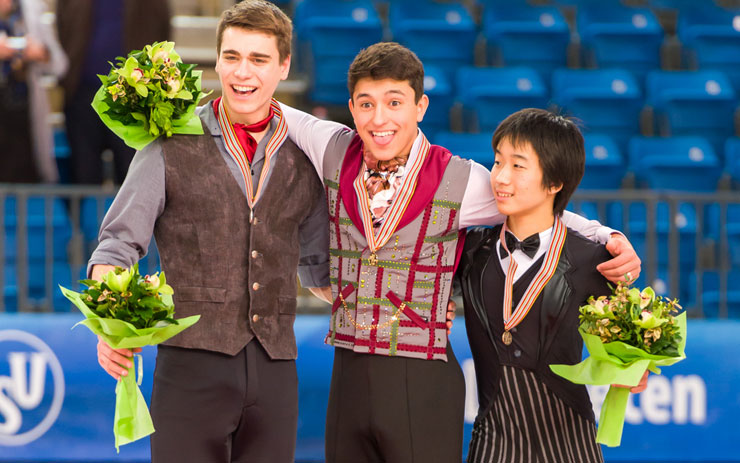 This year the World Junior Championships took place in Debrecen, Hungary.
The results of Junior Men were unpredictable, from the 9th place after the short program, Daniel Samohin (ISR) won the title and Nicolas Nadeau became Second, despite the 8th place after the short program. Also, Daniel Samohin accomplished a historical result for Israel winning the Gold Medal!
Good results also for Russian Aleksandr Samarin who placed 4th, Jun Hwan Cha (KOR) 7th, Deniss Vasiljevs (LAT) 8th and Kevin Aymoz (FRA) 9th.
In Junior Pairs, Anna Duskova and Martin Bidar (CZE) ended their season with a historic Gold Medal for their country. Brian Johnson with his partner Chelsea Liu (USA) placed 5th and Bianca Manacorda/Niccolò Macii (ITA) got the 6th place. 7th place for the Canadiens Justine Brasseur and Mathieu Ostiguy.
Polina Tsurskaya (RUS) who has dominated all the Ladies event of the season had to withdraw due to an injury. Elizabet Tursynbaeva (KAZ), bronze medalist at the YOG 2016 became 4th overall after the 14th place of the short program, Tyler Pierce (USA) placed 5th, Angelina Kuchvalska (LAT) 6th and Diana Nikitina (LAT) 10th.
Watch the full Gallery of the event.