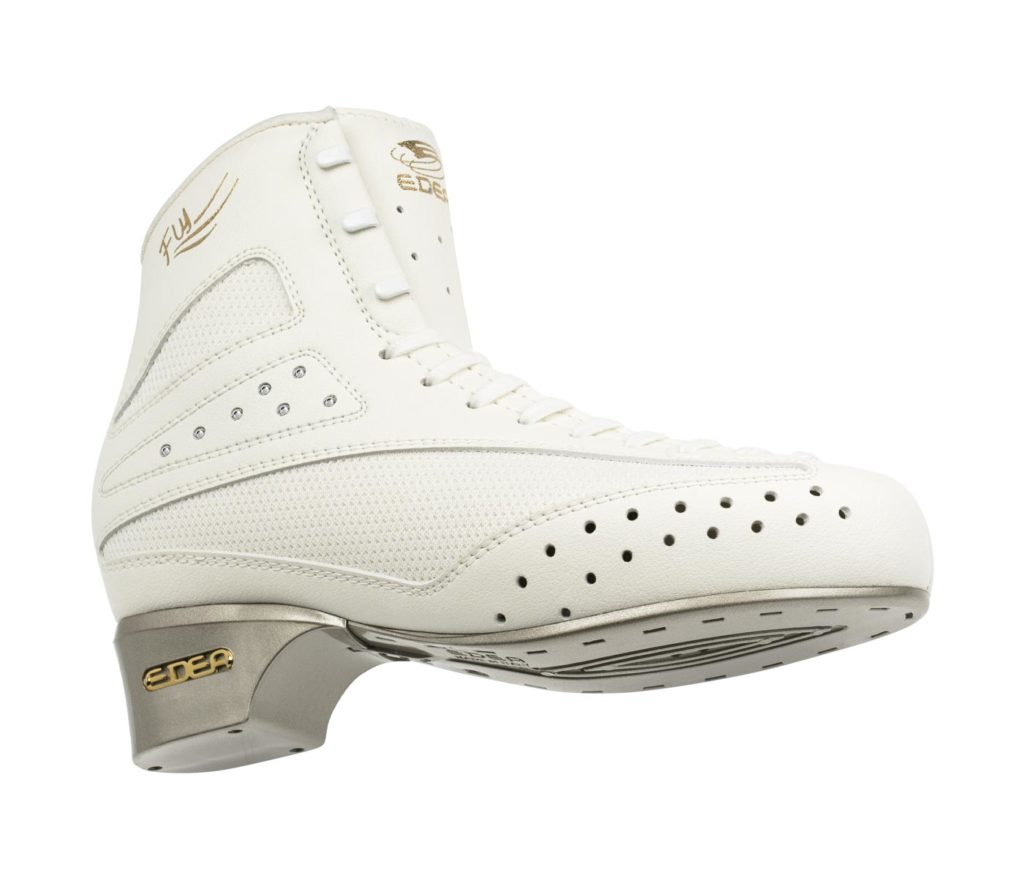 WHEELS SO YOU CAN FLY
Power for performance, deep edges and elegance.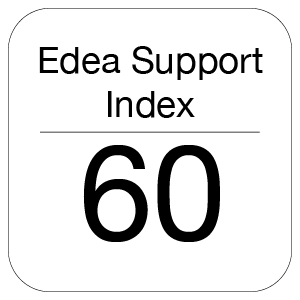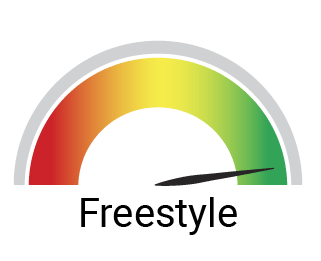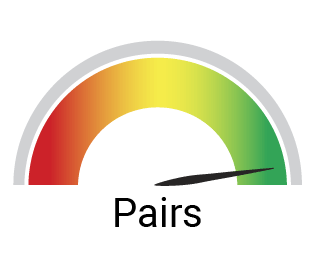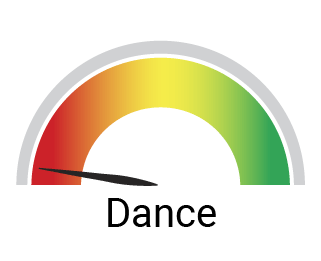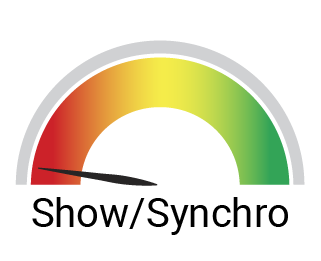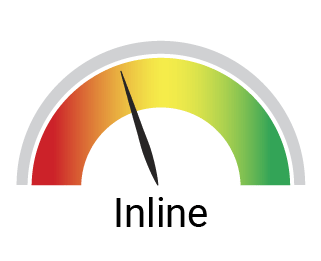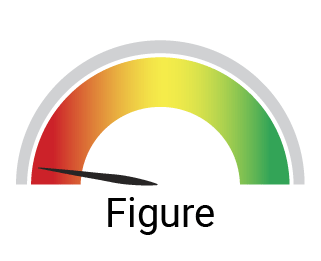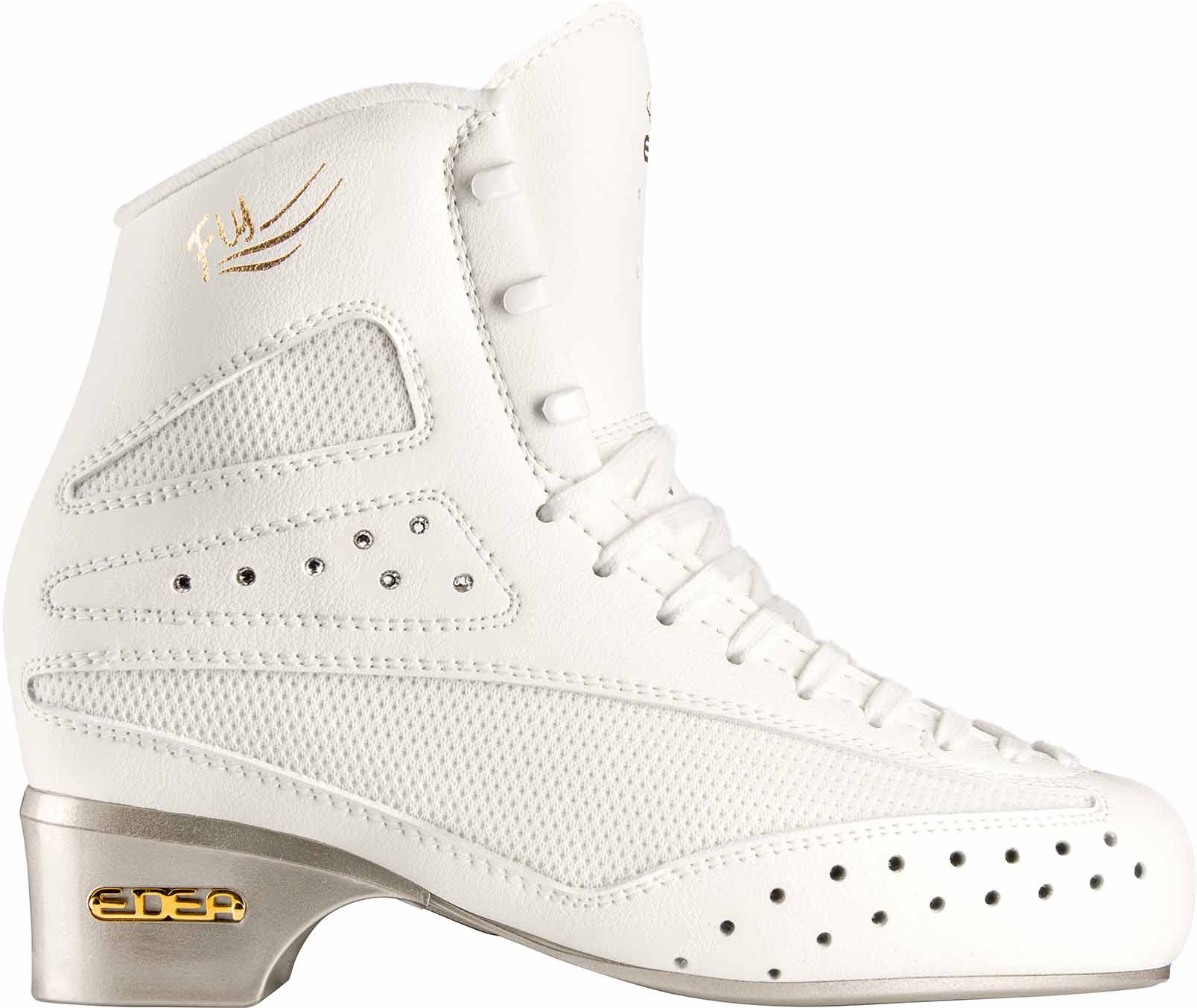 The materials are selected for performance.
The design focuses on performance.
Manufacture is about performance.
Every stitch and every element means performance.
Everything is designed for you,
Fly, the boot of champions.
178 ventilation holes designed and positioned to keep you cool as you train hard.
Each step pumps air into the boot so you can skate harder. The quick drying Air tech lining actively works to keep you fresh.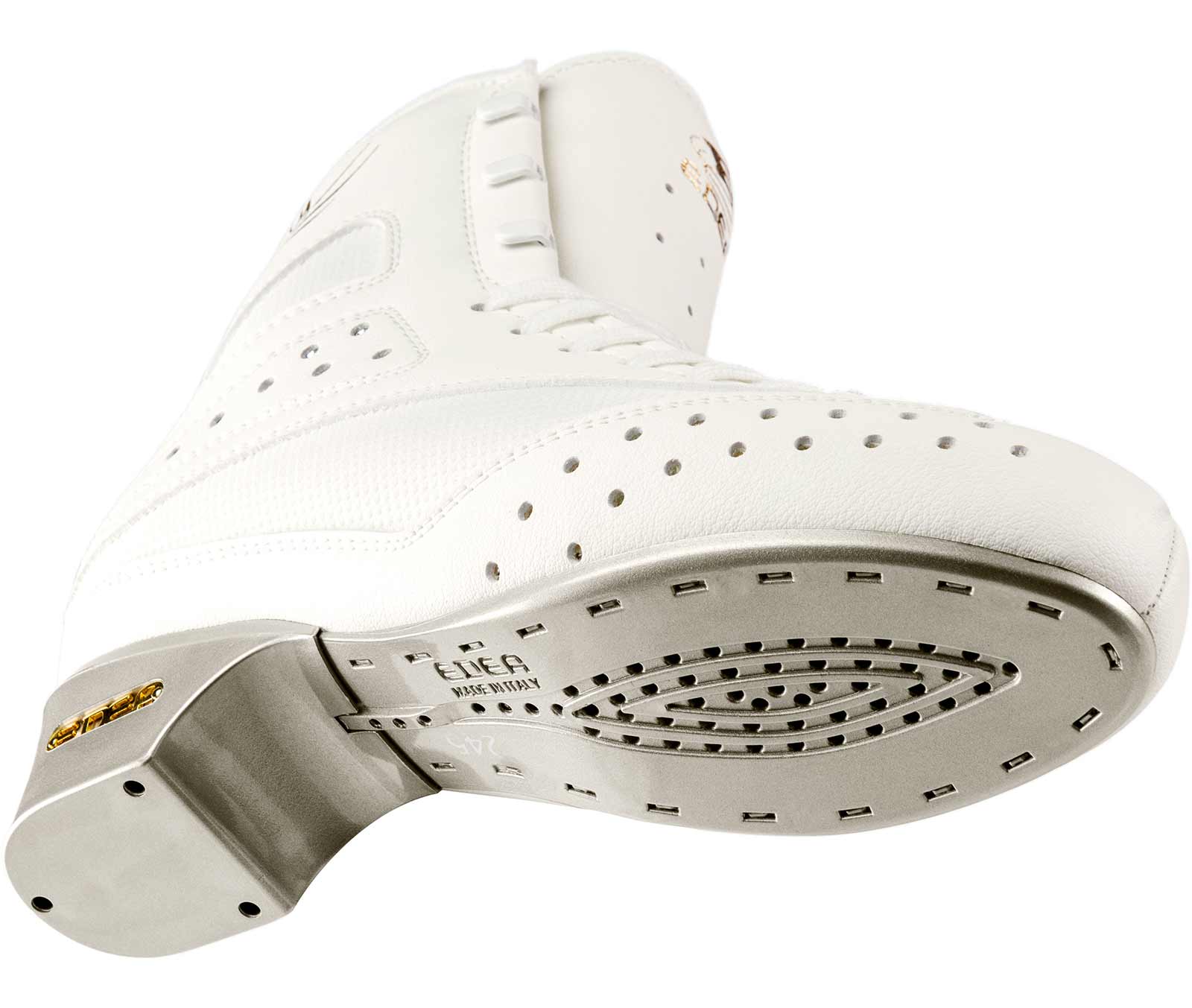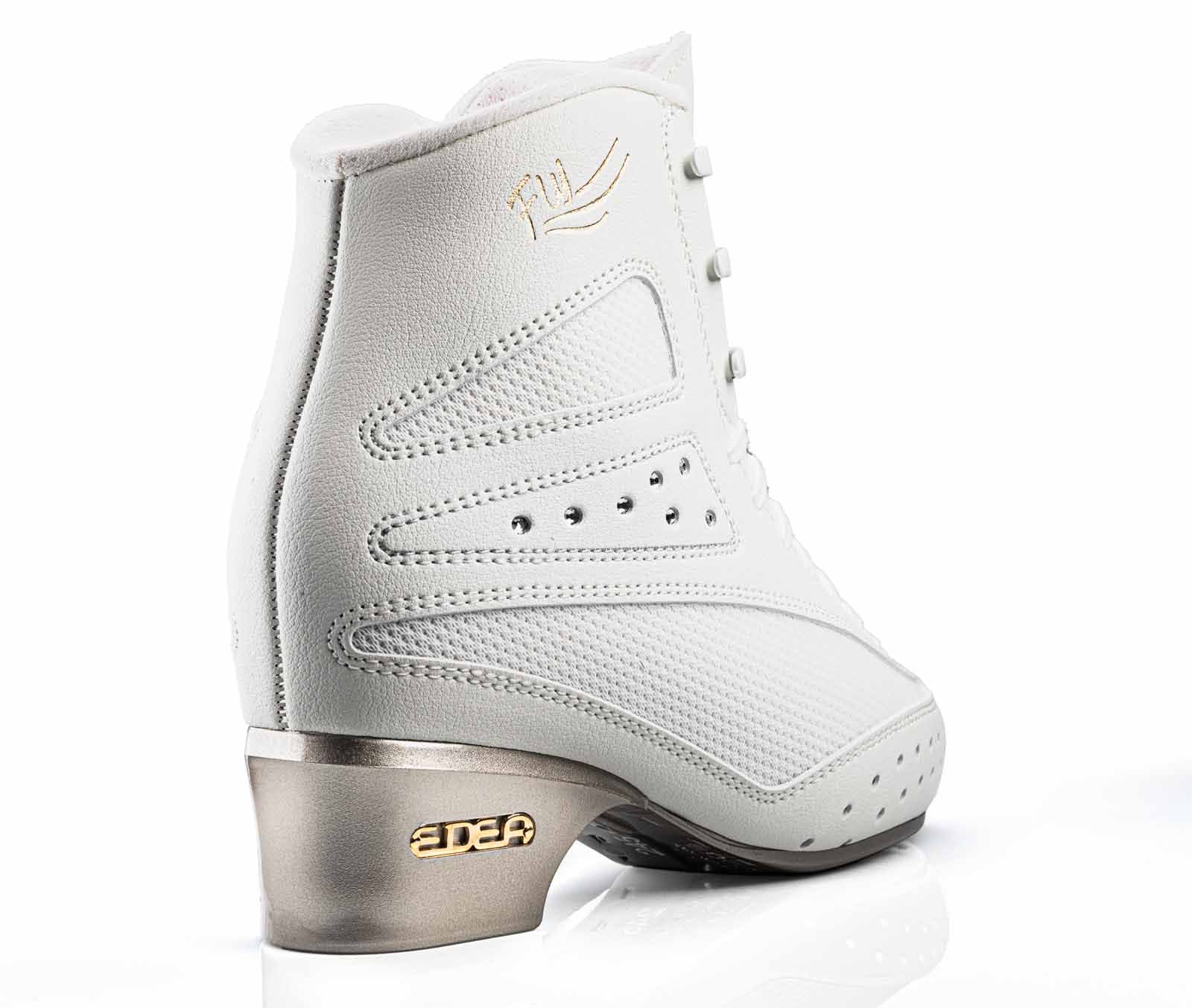 Innovative design and materials have shortened response times. Direct power transmission means an instant response and control for unrivalled precision in skating.
The anatomical design gives a shorter break-in time so you can train harder and longer. The ergonomic heel pocket keeps the foot aligned, the flexible tongue supports and the memory foam holds without pressure for superior comfort.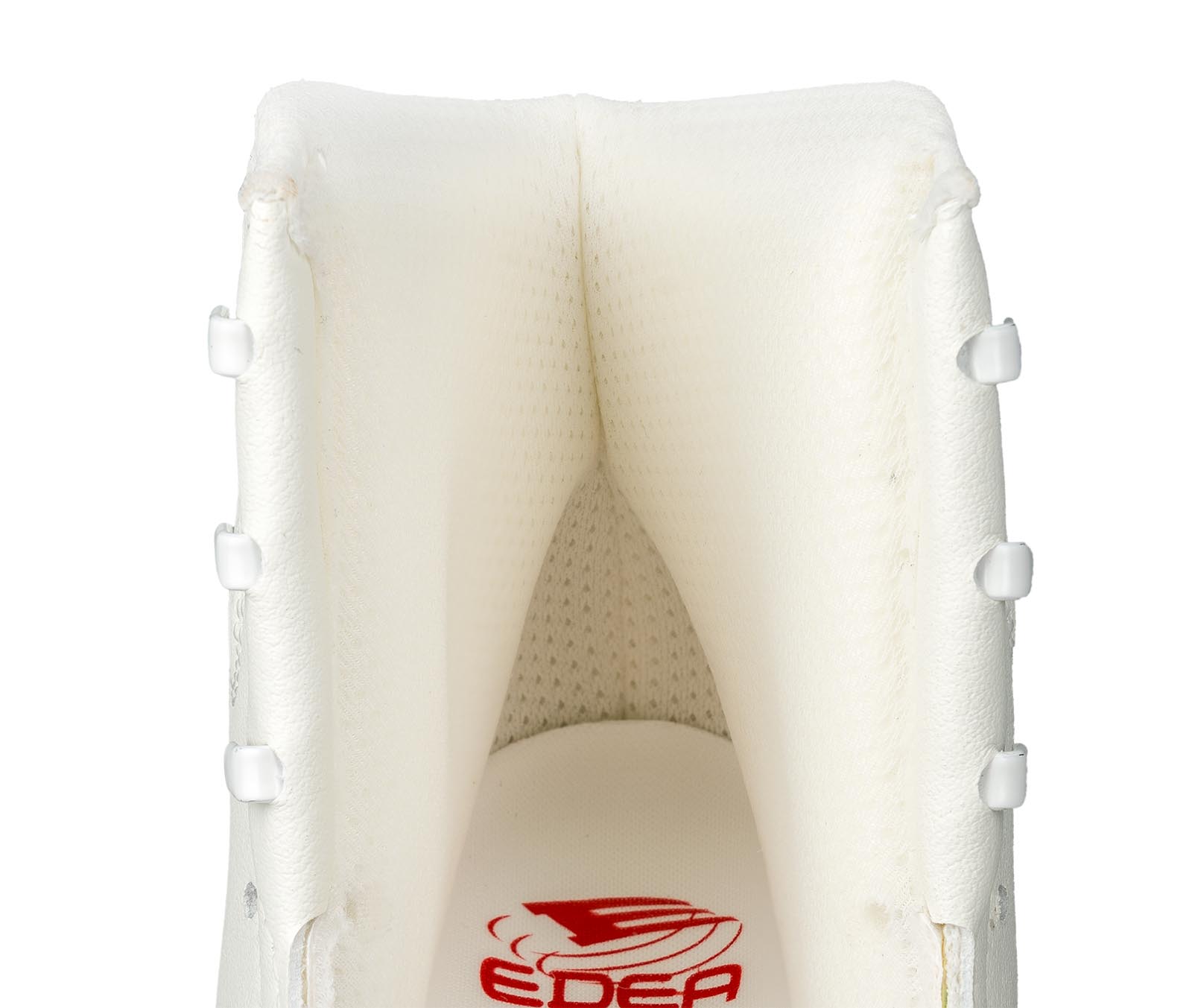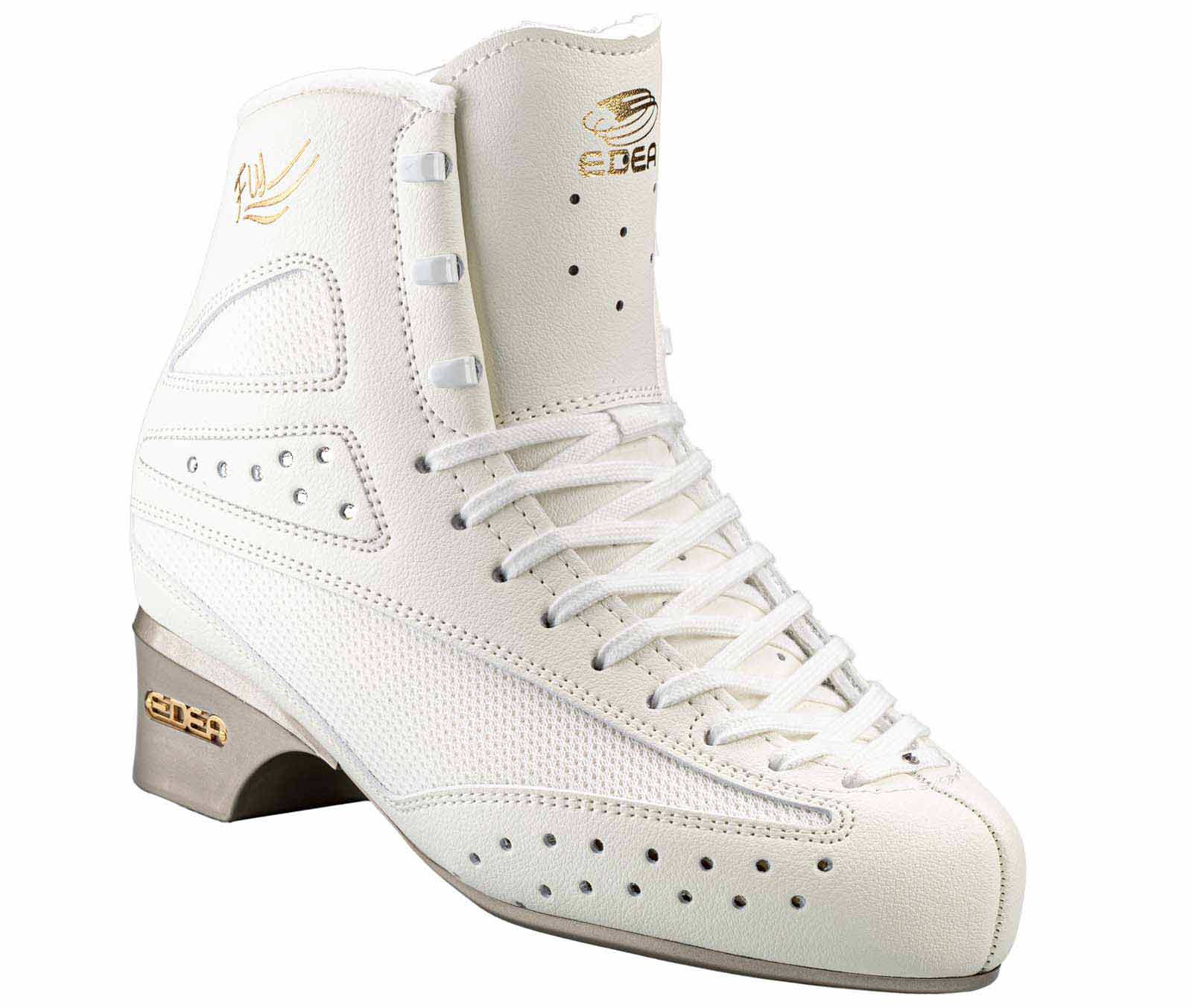 The power, precision and style of Fly can be tailored for you. The elegant lines and Italian style ensure you stand out in the rink. Perfection for your feet.
Now you know what Fly gives you, find out how.
How Fly is made
The Fly is the best in lightweight technology. Here we look at what goes into making it the best.
TECHNOMICRO HI-TECH  OUTER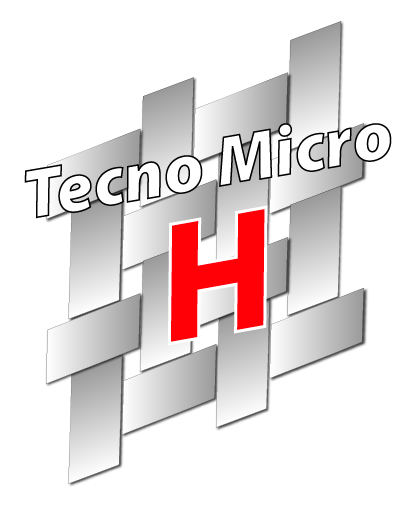 The outer of Fly is made from a composite microfibre using a thread thinner than silk. Technomicro Hi-Tech is the thinnest and strongest microfibre making Fly lighter and stronger than any other boots. The material is also stain resistant and easier to clean.
HAR MESH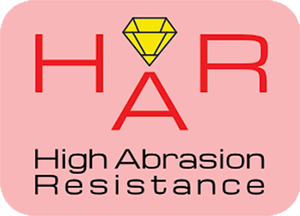 Fly uses a specially treated mesh to add strength while keeping the boot lightweight. H.A.R. (High Abrasion Resistant) single weave thread is more durable and keeps its integrity.
THERMOFORMABLE SUPPORT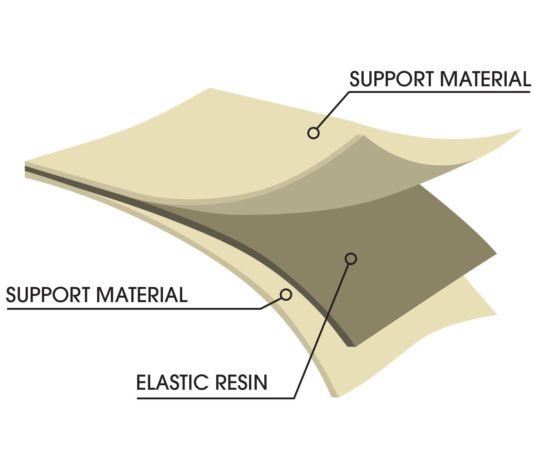 Lightweight tri-layer materials give greater strength and better support. The superior elastic memory gives unrivalled cushioning. Being thermoformable, it also allows skilled technicians to Instant custom fit your Fly boots.
MEMORY FOAM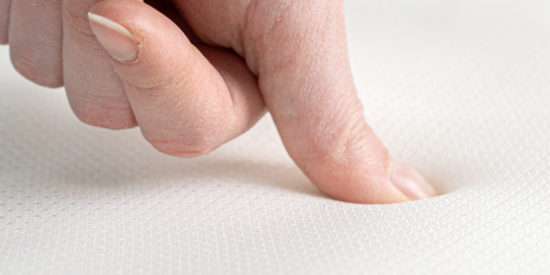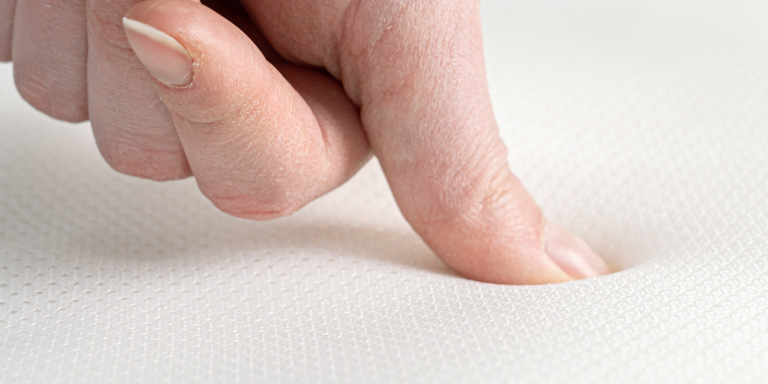 High density memory foam gives the ultimate in comfort. It supports your feet allowing micro movements to give better control and feel. It maintains its shape giving you the perfect fit every time.
INNER AIR-TECH LINING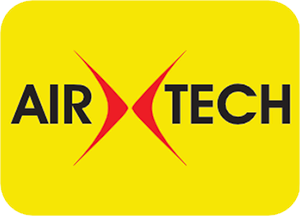 The inner lining of Fly is an Air-Tech mesh fabric. The single thread makes it soft, moisture resistant and more hygenic. It traps air for natural cooling making it quick drying.
Fly dynamics
Lightweight materials are complemented by lightweight design.
RESPONSIVE FOOTBED FOR POWER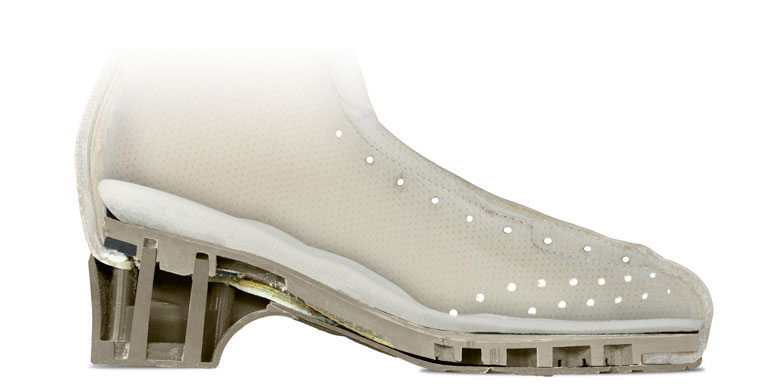 The footbed is an innovative honeycomb design making it lighter and stronger. This increases power transmission, reduces response time, so giving greater control.
THINNER SOLE FOR FEELING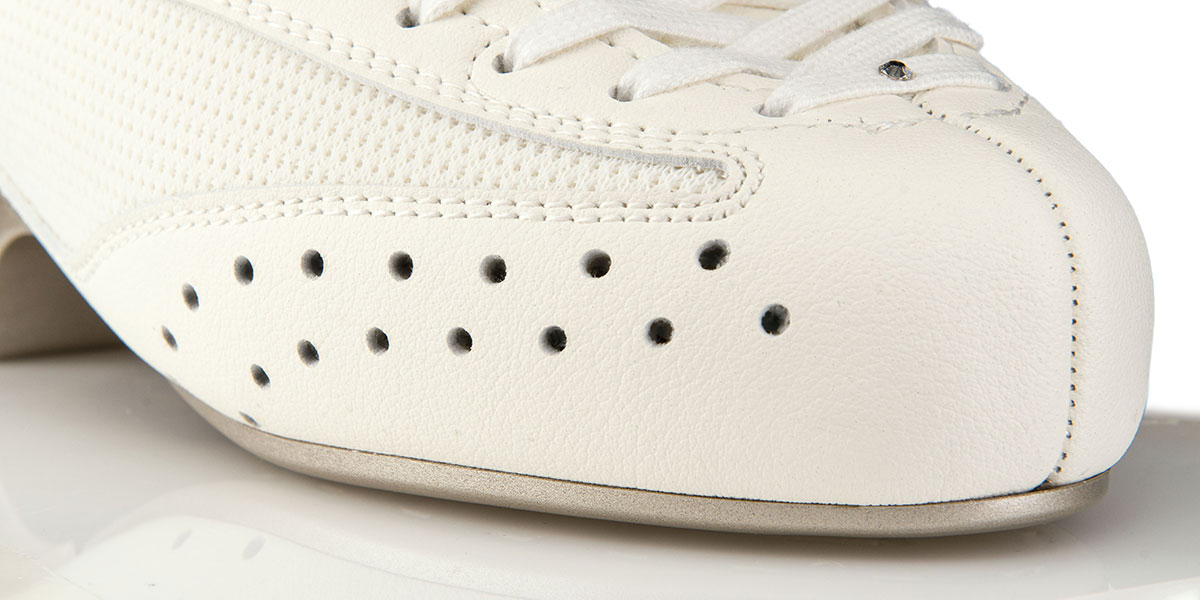 The thinner sole lowers the center of gravity improving balance and control, so you can feel the edges. The ventilation keeps you cool.
LONGER ARCH FOR MORE CONTROL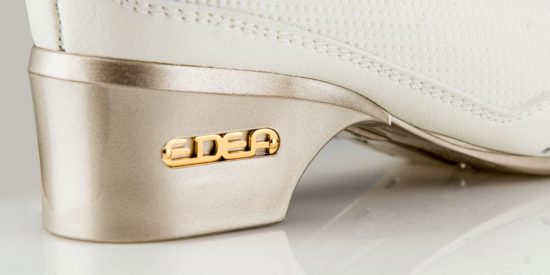 The longer heel arch was inspired by Roman aqueducts and is designed to distribute forces over a longer axis and give the skater more control.
HOOKS FOR BETTER LACING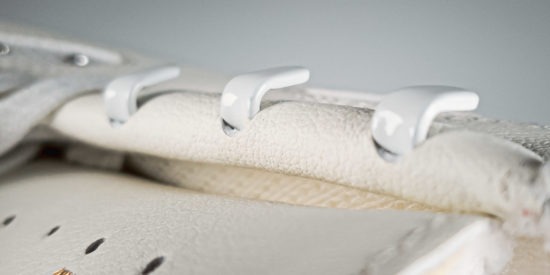 Galvanized carbon steel hooks have been lowered, lengthened and repositioned to improve lacing, wrapping the ankles and increasing movement range.
FULL VENTILATION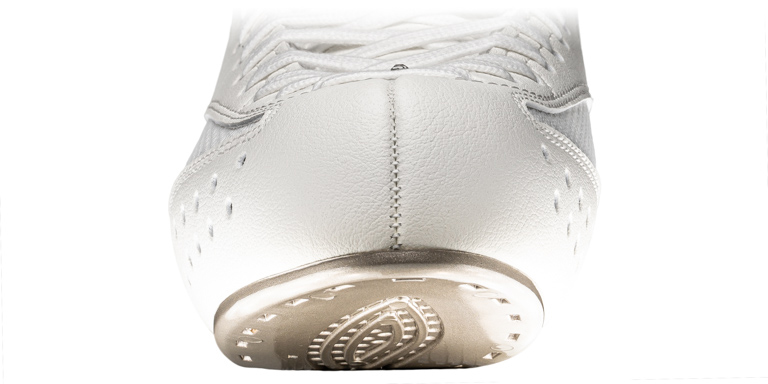 To keep the feet cooler during skating, Edea have created a ventilation system that uses foot movements to pump air around the boot.
178 holes are carefully positioned throughout the boot for maximum air flow. Each holes is carefully drilled to ensure our skaters stay cool.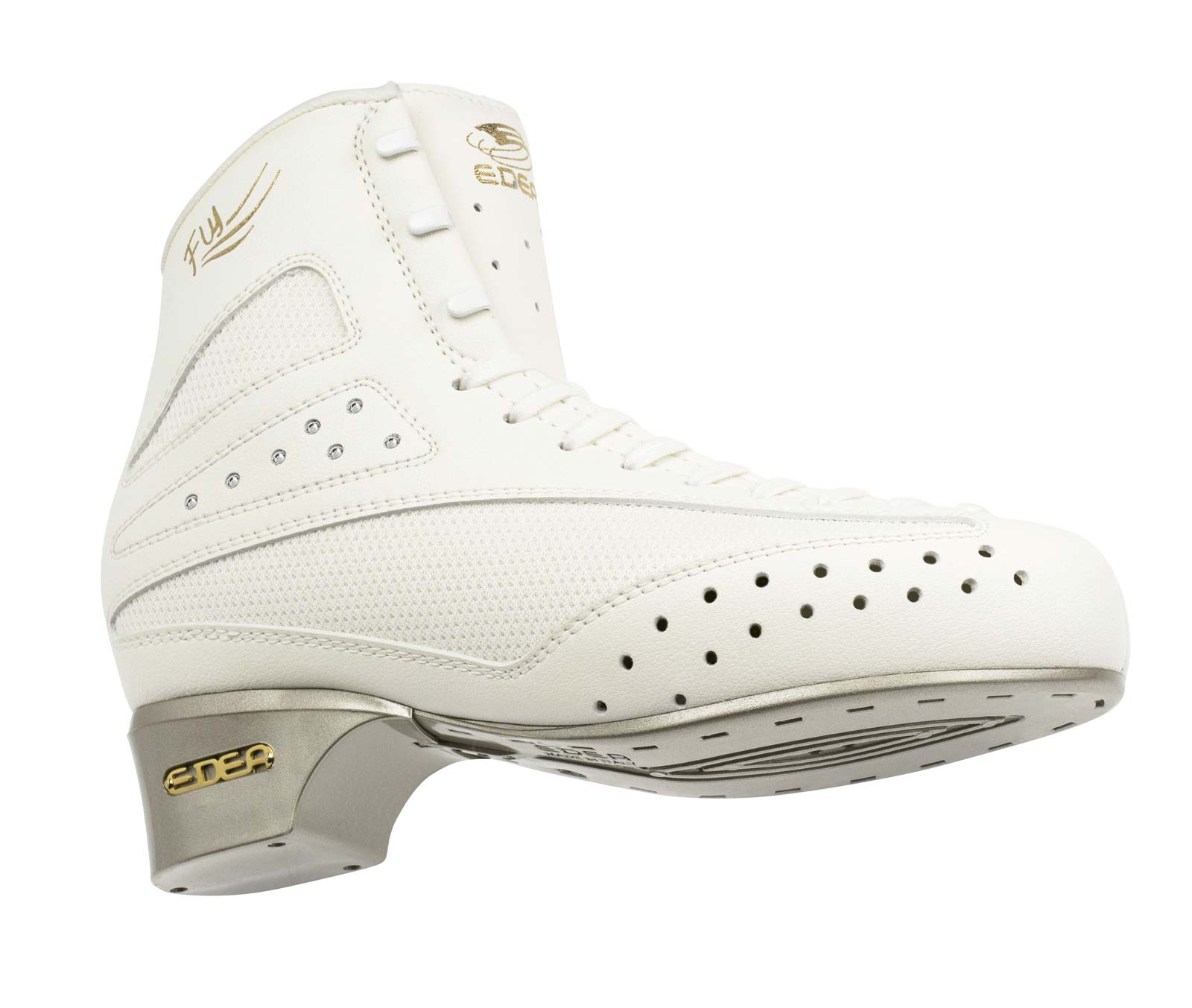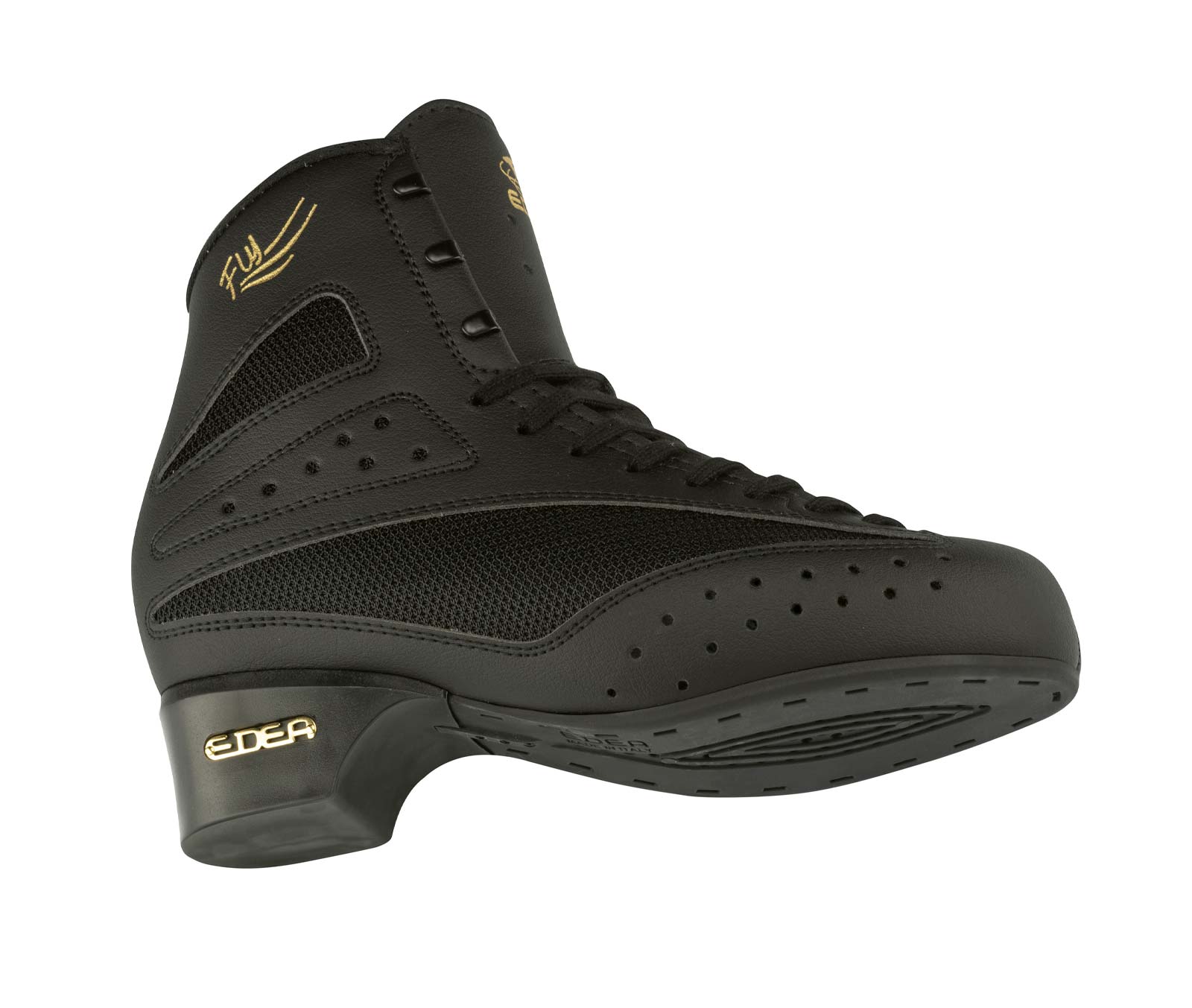 Entirely handmade in our factory near Venice, Italy, every boot is crafted by over 70 pairs of hands.
Each craftsman adds their skills to each pair, slowly creating a unique masterpiece.
You are the final piece that brings their passion alive.
WHERE CAN I BUY?

Like all high performance sport equipment, the Fly needs to be fitted by experienced technicians, so we recommend purchasing in person from an official Edea Retailer.
Find your nearest Edea dealer on the map

WHICH SIZES AND WIDTHS ARE AVAILABLE?

In White size 225-280 C width
In Black size 225-310 C width

HOW SHOULD I LACE EDEA BOOT?

Lacing keeps the heel in its pocket, minimizing movement. The most effective way is looser across the toes, tighter across the instep and looser on the upper hooks for more flexibility. Check out our recommendation about lacing.
WHAT'S MY CORRECT SIZE IN EDEA?

Edea are measured in 5mm increments and your local dealer will fit the right size so you can have optimal performance. Read more here.

CAN EDEA ICE FLY BE CUSTOMIZED?

HOW TO TAKE CARE OF FLY BOOT?